4-H meeting hosts K-9 c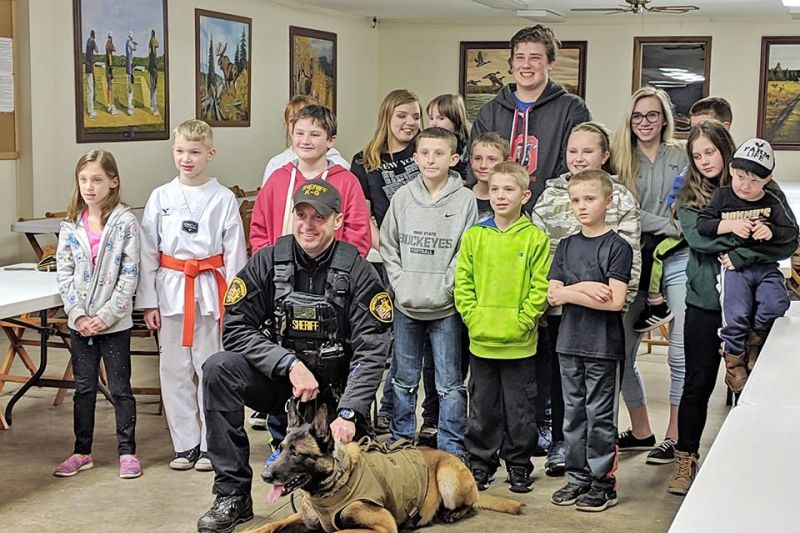 Tusky Valley Farmers 4-H club met at the Zoar Road Gun Club for its March meeting.
The hanging basket fundraiser has begun. Flower or strawberry baskets are $15, and ferns are $16. If you would like to buy a basket and support 4-H, call a member at 330-447-5293.
The club donated $250 to Cause for Paws from last year's earnings. After discussing business, a presentation by deputy Mike Creager and K-9 Fygo was featured.