Community-supported agriculture connects farmers with consumers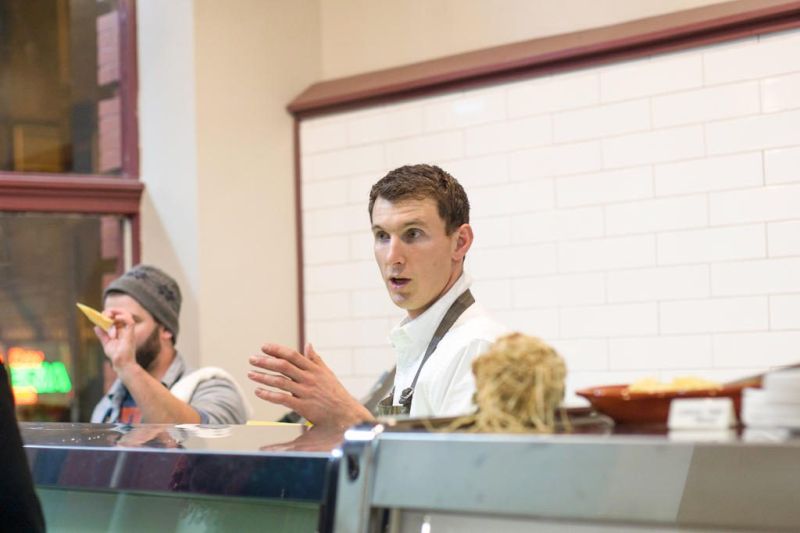 The coronavirus pandemic has changed the dynamic of numerous private and public sector operations, from education, to telecommuting, to the task of buying groceries.
As large meat-packing companies have been forced to curtail or shutter operations because of the rapid spread of illness among workers, consumers are turning to local producers and direct purchase of farm-raised meats and produce.
Community-supported agriculture connects farmers with consumers, often directly.
Trevor Clatterbuck runs a farming operation in Wilmot, but the road to farming stretches back to 2008 with his own food-distribution company based in Cleveland. He began a farm-share program in which subscribers could purchase meats, produce, eggs and cheeses sourced from local producers on a regular basis.
By 2015 he had gathered more than 2,000 subscribers each week. "That was the peak," Clatterbuck said. "That's when things were really rolling."
The subscriber-based farm-to-consumer arm of his business is still doing well. "There are many possible configurations for subscribers and customers," Clatterbuck said. "There are options for meat eaters, omnivores, and vegetarian and vegan diets."
Eventually Clatterbuck got into farming for himself. His Wilmot operation, Wholesome Valley Farm, now raises grass-fed beef, pasture-raised heritage hogs, chickens and Thanksgiving turkeys.
"Most of our vegetable production goes to commercial accounts," Clatterbuck said. "We have a full commercial kitchen for utilizing and preserving what we produce."
Alex Dragovich of Mud Run Farm in Navarre has moved away from strictly community-supported agriculture but remains close to the consumers of goods raised at his farm.
"We sell chiefly at farmers' markets," Dragovich said. "The pandemic has changed the way some market operations are delivering product. Many have completely changed to accommodate drive-up purchases. And Howe Meadow market in Cuyahoga Falls offers preordering."
Dragovich said sales through the markets in which he sells have increased in recent months. "We're absolutely seeing an increase since the bigger packing plants have stopped producing," he said.
For both Dragovich and Clatterbuck, it's all about quality. "Now there are several options for consumers to buy farm production and have it delivered in the new 'gig' economy," Clatterbuck said. "There are subscription boxes like Hello Fresh and delivery services like Instacart. But the level of quality you get from building relationships with farmers is at the very highest level. I think consumers are learning that. You can get convenience but at the expense of local quality and freshness."
With a large farm, a subscription service and sales to markets over a broad geographic area, Clatterbuck is closely involved in direct-to-consumer farm-production sales. He also operates a successful butcher shop in Cleveland, Ohio City Provisions that offers grass-fed beef, heritage pork, lamb and chicken, along with cured meats and a variety of sausages and other products.
"We have seen an increase there both in the number of customers we serve and the amount they're buying," Clatterbuck said. "People are stocking up, and they're buying higher quality foods. We have been busy but have not increased prices."
Such trends raise optimism for the future, Clatterbuck said, both for farmers and consumers.
Clatterbuck's farm products are available at the farm, Local Roots in Wooster, Killbuck Valley Farm Market beginning the first week of June and Millersburg Farmers' Market. Subscriptions and full information can be found at www.wholesomevalleyfarm.com. The farm is at 927 U.S. Route 62 in Wilmot.
Community-supported agriculture has many benefits for both farmer and consumer. Farmers are able to sell production early in the season before crops begin to take up long hours. They realize greater profits from selling directly to consumers, often at better prices than buyers can find in larger stores.
Consumers enjoy the freshest, cleanest possible food choices while building lasting relationships with local producers.