Happy Harvesters help their community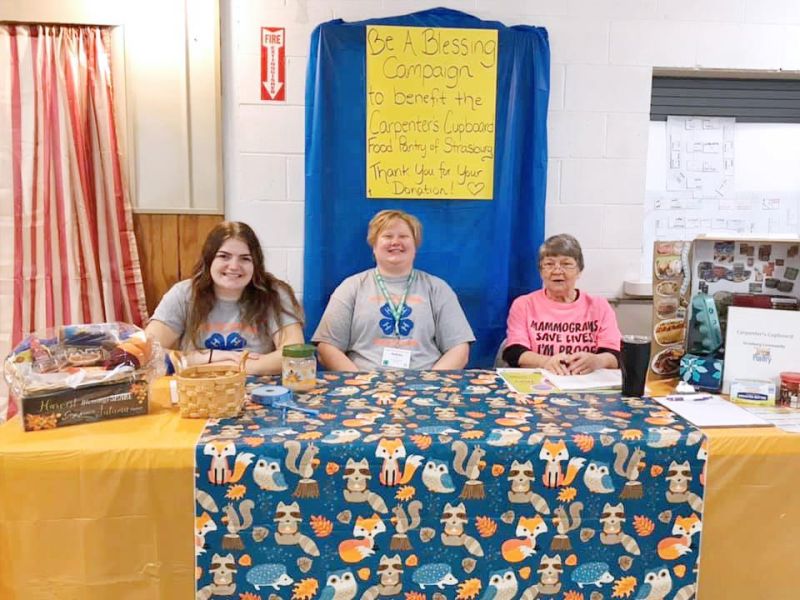 The Happy Harvesters 4-Hers had their eighth meeting on Sunday, Oct. 20.
Sale check information was talked about. Members did community-service speeches about extra projects they did this year. Other topics discussed were secretary and treasurer book deadlines, the end-of-year awards party, a craft show fundraiser, and the Dear Soldier and Be a Blessing Campaign community-service projects. Snacks were brought by the Trifelos, Phillips and Wisselgren families.
The third annual Fall Craft and Vendor Show was Saturday, Oct. 26 at Don R. Wallick Auctions. There was a full house with more than 35 vendors bringing outdoor crafts, crocheted and knitted items, school-spirit items, baked goods, furniture, homemade dog treats and more.
The 4-H club provided a concession stand with a variety of choices. There also were games, free door prizes and more.
Two community-service projects were set up. First was the Dear Soldier project, where people can fill out a Christmas card to deployed soldiers that cannot be home for Christmas. Second was the Be a Blessing Campaign, where people can bring in donations to be given to the Carpenter's Cupboard Food Pantry of Strasburg.
These events were helped by Don R. Wallick Auctions, Scott Daniels, Barb Limbacher, Joanne Obermiller, Village of Strasburg, Friends of the Happy Harvesters 4-Hers, and all of the vendors and shoppers.