Livestock show celebrates independence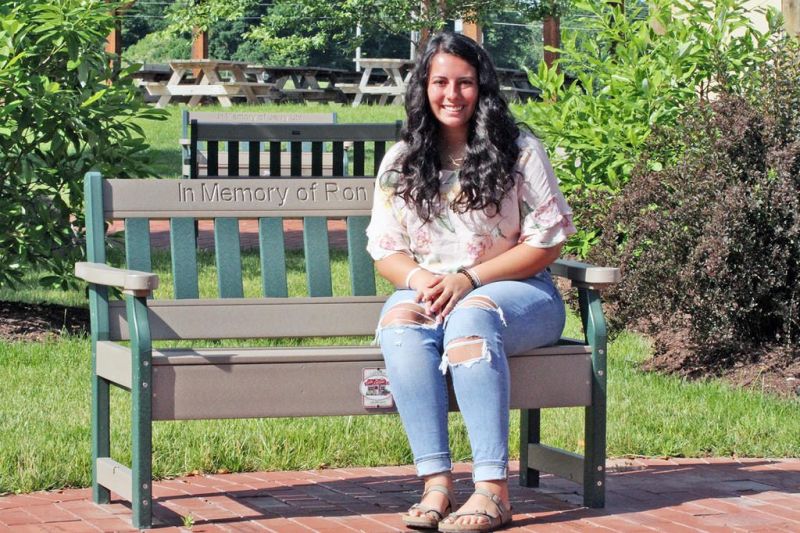 Kylie Ramirez is busy getting ready for the Holmes County Fair this summer. The West Holmes soon-to-be senior will show animals. She is running for the Holmes County queen and is on the Holmes County Junior Fair board. She also is a member of the Holmes County Ohio Farm Bureau as a youth ambassador.
However, she pushed all of her own desires aside to make room for something that is both unique and important for this year's fair. Ramirez took the reins and put together the inaugural "Be You Livestock Show," a name she derived from the Holmes County Board of Developmental Disabilities' phrase, "Believe in Yourself."
"This has been harder than I thought because I am so involved in so many other things, but it is so worth it," Ramirez said. "I keep piling things on, but they are all things that I want to do, so I just have to find time."
Ramirez said the idea for bringing the "Be You Livestock Show" to Holmes County came to her while she was attending the National FFA Leadership Conference in Washington, D.C. last year. She said throughout the conference those in attendance were encouraged to build leadership in their own communities.
For Ramirez that passion was the "Be You Livestock Show."
Special needs livestock shows have been around for a number of years, but one has never been a part of the Holmes County Fair. Ramirez's drive and compassion have helped erase that notion as she worked hard to bring this new event to the fair this summer.
Those with special needs can show any one of a number of animals that will be made available to them, which will include most of the show animals other than the larger ones. The event will be accessible to individuals who use a wheelchair, and participants can bring in an aide should they need one.
The event also will include a petting zoo in which the owner of the animal will be on hand to talk to the participants and let them pet their animals and get an up-close view.
The show is scheduled to take place on the fair's final Saturday this year in the main show barn, and Ramirez said she is excited about the opportunity to make this an annual event. She said her hope is that she can raise enough funds to not only support the show, but also donate to a local charity or nonprofit like the Holmes County BDD.
One of Ramirez's main goals in creating the program was finding financial support for her event. She contacted many area businesses and individuals. They too saw the importance of the event, and Ramirez was pleased that all of her funding fell in place quickly. She said she also got some great support from others who made everything come together smoothly.
"I've had incredible help from a lot of people," Ramirez said. "That has been a tremendous help for me, and it's exciting to see other people share my vision for this event."
One person who has aided Ramirez is fellow West Holmes FFA and 4-H member Cora Crilow. Ramirez said having Crilow there to help do whatever is necessary has been something that at times has lifted her spirits and helped her prepare such a huge undertaking.
"It's been great watching Kylie pour herself into organizing this," Crilow said. "She's been amazing, and along the way I have learned how to be more social and outgoing around people. This is a first for Holmes County, and this is a first for me being involved with anything on this scale. It is a neat way for Kylie to show her passion and for all of us to show our support for the Board of DD."
Ramirez also has relied heavily on the expertise of West Holmes FFA advisor Jaime Chenevey, who has been an encourager and sounding board throughout the process. She added her family has been there to do whatever they can to make it happen.
Now with everything in place, what she would really like to see happen is for a few more participants. She currently has 10 and would love to add to that total.
"I know the Holmes County Training Center is talking about bringing a bus, and I would love to see that number of participants double," Ramirez said. "I would also like to have a few more volunteers, just to make it an even better experience."
Participants can be of any age, and the show is not limited to residents of Holmes County. Ramirez said in order to get as many people involved as possible, she is encouraging anyone from outside the county to participate.
Participants for the "Be You Livestock Show" will have a meeting on July 10 at the Baker Building at Harvest Ridge, where they will meet the event volunteers from 6-8 p.m. Judges for the event will meet at 6 p.m., volunteers will meet at 6:30 p.m. and participants will meet at 7 p.m.
"One of the things we will go over with the volunteers is how to handle seizures and a few other medical issues," Ramirez said.
As for sponsorships, something Ramirez was concerned about coming in, that turned out to be the easy part. Those have been completed, and she can turn her attention to other details.
"I didn't have to go after one sponsorship. They all contacted me," Ramirez said. "That was pretty cool."
With all of that backing, Ramirez has crossed all the T's and dotted all the I's in covering all the details for the county fair's first special needs livestock show. The event is an opportunity for those with special needs of any age to participate in a livestock show specially designed for them.
"I want this to make a positive impact in every way possible," Ramirez said. "The closer it gets, the more excited I get. The other thing I hope is that our community comes out and supports it by just being here and watching it to support the participants. I think this can be a really neat way for all of us to show our support for them, and I am already so grateful to the many community people and businesses who have shown their support."
Anyone interested can visit "Be You Livestock Show" on Facebook or Instagram for more information, to become a volunteer or to sign up to participate. They also can call or text Ramirez at 330-275-5832. All volunteers and participants must sign up prior to the July 10 meeting.