Local farm offers seasonal pick-your-own flowers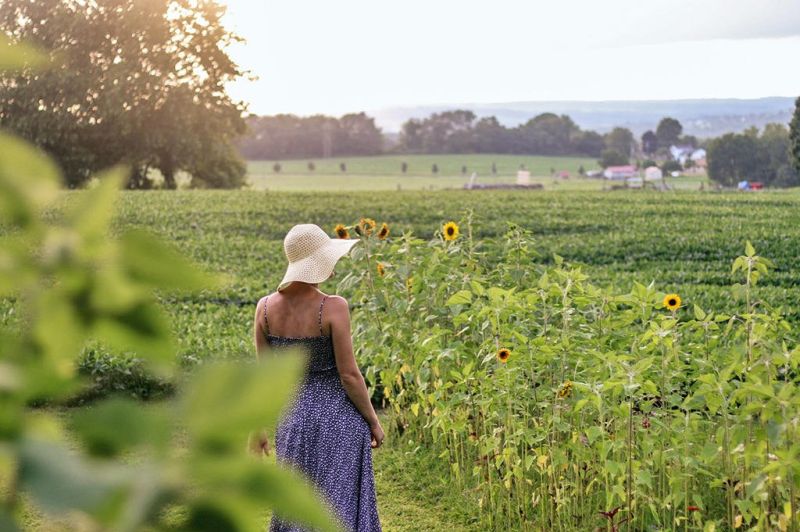 Stillmeadow Acre, a small family farm in Wooster, has opened its Pick-Your-Own Flower Patch for the 2019 season. A variety of blooms are available for picking.
The PYO Patch features approximately 500 square feet of flowers in separate beds. Visitors are welcome to come anytime during self-service hours, daily from 8 a.m. to 8 p.m.
Everything is provided including clippers, baskets and bouquet sleeves. Additional information can be found at www.stillmeadowacre.com. The patch is located at 1733 E. Messner Road in Wooster.
"We love hosting the PYO Patch," owner Tiffany Leeper said. "The main reason we plant this every year is to support our pollinators like monarch and swallowtail butterflies and honeybees."
Stillmeadow Acre also will host two events centered around local flowers. The first is in collaboration with Flex Yoga Studios and is Flow with the Flowers on Aug. 9 at 5:30 p.m. Participants will spend time harvesting their own flowers to make a flower crown with Leeper. Crowns can be worn in the flowers and fields with yoga instructor Annie Yoder.
The second event, Dress-Up Day on the Farm, will take place Aug. 17 at 4 p.m. and will be a chance to enjoy a day on a working flower farm. Adorn yourself in vintage garb from local vintage clothing curator Holly Giauque from Smoke & Sage and model for a photo shoot with Chrissy Utt of Chrissy Utt Photography.
Registration is required for both events. Details can be found at www.stillmeadowacre.com.