New Bolivar-Zoar Rotary Farmers Market coming to Bolivar in June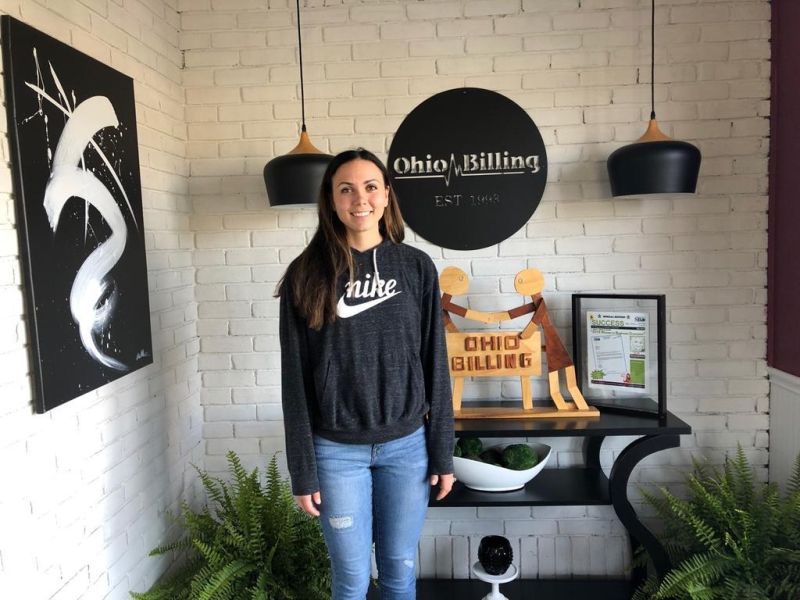 The Bolivar-Zoar Rotary Club will bring a new farmers market to the area starting June 4. The market will be open every Monday through Aug. 30 from 4:40-7:30 p.m. in the Ohio Billing parking lot.
"We're still lining up vendors, but we have a lot coming already," said Gabrielle Ferguson, director of operations at Ohio Billing and the organizer for the market.
Ferguson said the club decided to put on a farmers market in response to a post the club created on Facebook asking people what they'd most like to see come to the area.
All vendors will be local, according to Ferguson. "Some are from right here in Bolivar," she said. "But others are from the broader local area including Navarre, Beach City, Strasburg and North Canton."
Locally sourced goodies for sale will include general produce, coffee beans, honey, hot sauce, maple syrup, cinnamon-glazed nuts and potted flowers, to name a few.
"We're trying to bring in a really good variety of vendors, and we're still looking for someone who does fresh-cut flowers," Ferguson said. "We'd also like to bring in a food truck so people can eat while they shop the market."
The market is accepting vendor applications through the first weekend in May. Local growers interested in participating should call Ferguson at 330-874-1140 ext. 19 or email gferguson@ohiobilling.com.
Other Rotary Club projects and goals
The Bolivar-Zoar Rotary Club was chartered in 2007. As with other Rotary Clubs around the world, they focus on professional networking opportunities for their members and serving their community.
"Historically, Rotary Clubs were mostly business people networking and improving communities," said Jon Elsasser, the club's co-president. "In fact, Rotary International was instrumental in eradicating polio around the world."
Elsasser said the Bolivar-Zoar club is currently focusing its work on two local community projects. One is completing and maintaining the Canal Lands Park area on the corner of Towpath Road and Dover-Zoar Road. The other is supporting the Tusky Valley High School speech team by sponsoring their speech tournament each year.
The club raises money to fund those projects through events such as the recent Shred Day, which shreds sensitive documents for businesses and residents for $5 per box. The club also will hold a community-wide yard sale May 6-8 in the Ohio Billing parking lot.
"We'd like to arrange a food truck day sometime in the summer as well," Elsasser said.
The Bolivar-Zoar Rotary Club meets twice a month. On the second Thursday of each month, they meet via Zoom at noon. The fourth Thursday of the month is more of a social meeting held at 5:30 p.m. in various locations throughout the community.
Those interested in joining the club or learning more about Rotary Club events should email Elsasser at jon_elsasser@msn.com.