Prairie Partners' bake sale funds will go a long way toward helping others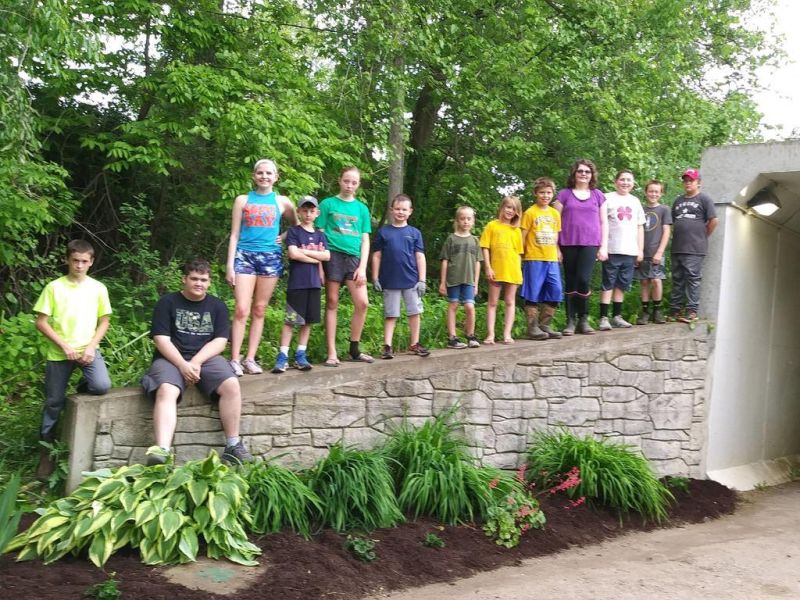 The usual smells around a hardware store include paint, oil and your basic garden variety tool smells.
There will be some new aromas emanating from Ace Hardware Store in Millersburg on Saturday, June 22.
The members of the Holmes County 4-H club, Prairie Partners, will conduct a bake sale and also grill hot dogs as part of their newest fundraising effort.
Not only will the bake sale feature the usual fare like cookies, popcorn, cupcakes, bars and other assorted goodies, the club also will grill hot dogs on one of Ace Hardware's new smoker grills. The hot dogs and baked goods will be available on a donation basis. The club members will be there from 10 a.m. to 2 p.m.
According to club advisor Delores Schlegel, the money raised will be used to promote activities within the club as well as go toward service projects.
"We are very service-oriented in our club because we believe that is a big part of what 4-H is meant to be in a community," Schlegel said. "We believe that community service and outreach are traits that every young person should learn. I am very proud of our club. The kids work really hard on all of their projects, and instilling the ideal that they need to become a part of their community when they are young helps instill the importance of that. Being a part of 4-H is something that really stresses that service mind-set."
Recently the club members were hard at work in a beautification project that saw them mulching, weeding and planting flowers at the bridge in Holmesville along Holmes County Rails-to-Trails.
Another service project will see them picking up trash along Township Road 553 near Holmesville.
While participating in local service projects is fantastic, the Prairie Partners recently spread their wings to help people halfway across the nation in Nebraska.
Having heard that families in Nebraska were devastated by flooding, the club raised funds and went into action.
"Someone from Ohio Farm Bureau contacted us and asked if any clubs were willing to donate," Schlegel said. "Our money was used to purchase fence posts and fencing supplies for a farmer in Nebraska. It was an exciting venture for us to be a part of. A gentleman in Apple Creek teamed up with Kurt Wachtel, and they took a trip out there with farm supplies. We were excited to be a part of that."
Whether it is close to home or far away, the Prairie Partners 4-H club members have shown a willingness to get involved, not just to have a fun time, but also to learn valuable skills and character-building strengths.
The funds raised from the June 22 bake sale are sure to go toward some worthwhile causes.