Welcome to the 2019 fair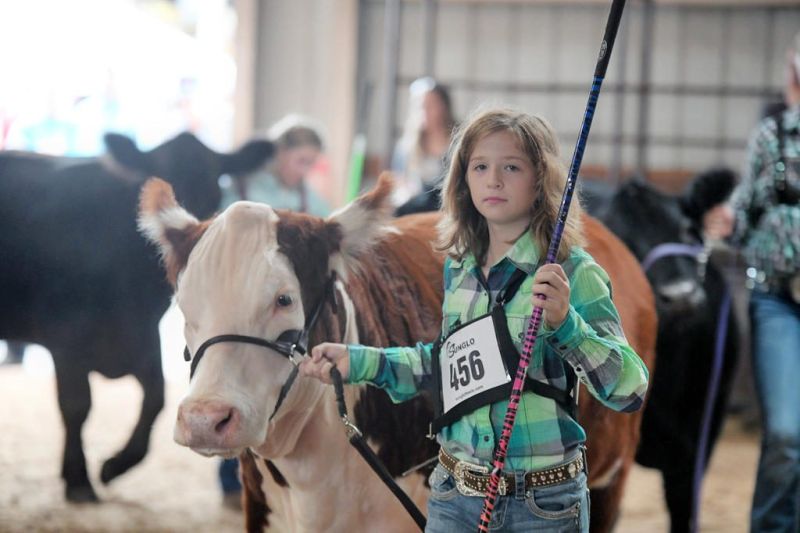 The Tuscarawas County Fair will be Sept. 16-22 in Dover. Tuscarawas County Agricultural Society and Dover Hydraulics invite you to the 169th annual county fair.
Festivities will kick off the evening of Sunday, Sept. 16 with the crowning of the 2019 fair royalty, awards presentation and annual plate auction. The annual fair is a chance for all 4-H and FFA kids to showcase their efforts from the entire year. Senior Fair participants and 4-Hers will be vying for the grand champion of various programs in fine arts, farm products, animal contests and more.
Dover Hydraulics continues to be the grand champion sponsor of the fair.
New grandstand events this year include Great Lakes Lumberjack Show, Rafter M Rodeo and Monster Truck Racing League Show.
Returning crowd favorites include Band-O-Rama featuring local marching bands, MotoCross competition, OSTPA Truck & Tractor Pulls and Demolition Derby.
For a complete schedule visit www.tusccountyfairgrounds.com.
Thanks to the support of multiple sponsors, fairgoers can enjoy some discount entry days. Monday is free admission to all veterans, sponsored by Wendy's; Tuesday is $1 admission for all safety forces personnel, sponsored by Bob and Trudy Sensel; and Wednesday senior citizens enter for only $1, thanks to FLEX Technologies.
The tradition of Thursday as Family Day at the Fair will continue, sponsored again by First National Bank of Dennison. Entry on Thursday is only $3 per person, and ride wristbands are discounted to $12 for the day.