4 of the nation's a cappella acts coming to New Philadelphia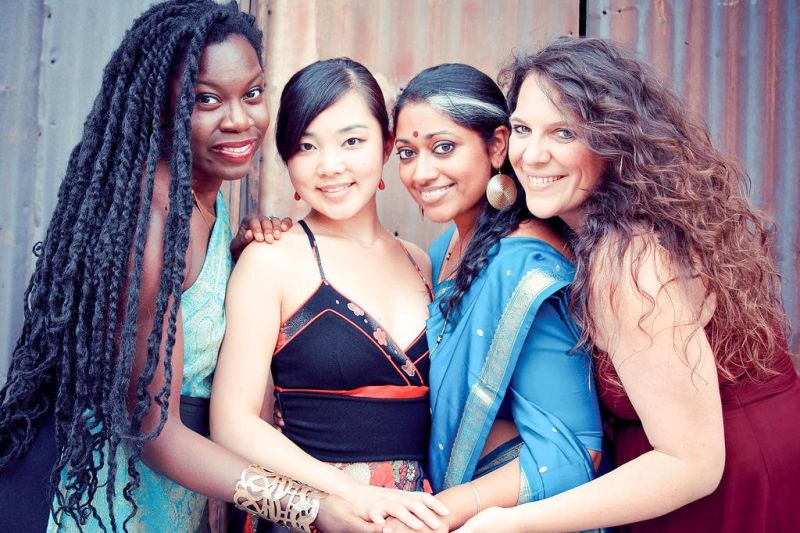 "A Cappella Live!" will bring some of the nation's greatest a cappella acts to the Performing Arts Center at Kent State University at Tuscarawas on March 18 at 7:30 p.m.
The past few years have been a renaissance for a cappella with a perfect storm of movies, television, YouTube and radio breathing new life into the world's first musical form.
Four acts will come together on the same stage on the same night: The Filharmonic, Committed, Blake Lewis and Women of the World.
Audiences will have an opportunity to hear each group perform their greatest and best-known hits, as well as large-scale production numbers featuring all four groups and some additional surprises.
"A Cappella Live!" is a show that appeals to all ages, spanning a wide range of music with something new happening at every turn.
Committed is Grammy-nominated and the Season 2 champion of NBC's hit musical competition, "The Sing-Off." For over a decade Dennis Baptiste, Geston Pierre, Maurice Staple, Robert Pressley and Theron Thomas have been traveling the world sharing their harmonies, teaching workshops and using their influence to make an impact in various communities.
The Filharmonic is a semi-finalist from "The Sing-Off" Season 4 and is featured in Universal Pictures' "Pitch Perfect 2." Vocalists Vj Rosales, Joe Caigoy and Trace Gaynor; vocal bass Jules Cruz; and beat boxer Niko Del Rey became a viral sensation after their appearance on "The Late Late Show" and appeared on more than 150 stages nationwide in 2016. They also were the number-one college-booked entertainment group of the year.
Blake Lewis was runner-up on the sixth season of ABC's "American Idol." He is a singer, songwriter and beat boxer. His album, "Audio Day Dream," has sold over 350,000 copies.
Women of the World, the 2017 International A Cappella Open champion, is a quartet of musicians who perform in more than 31 languages. Ayumi Ueda, Annette Philip, Débo Ray and Giorgia Renosto have performed in venues from Blue Note Jazz Club to Carnegie Hall.
Deke Sharon, vocal producer of NBC's "The Sing-Off" and musical director and arranger for the "Pitch Perfect" trilogy, is the creative artistic director of the show.
Tickets for "A Cappella Live!" start at $38 and are on sale at the Performing Arts Center box office, by calling 330-308-6400 or online at www.kent.edu/tusc/pac. The box office is open Monday through Friday from 8 a.m. to 5 p.m. and Saturdays from 10 a.m. to 2 p.m.
The Performing Arts Center's 2019-20 season is sponsored by Michael Taylor Insurance and Financial Incorporated, an Allstate Agency.
Free parking is available for all shows. Kent State Tuscarawas is located at 330 University Drive NE in New Philadelphia.