'A Funny Thing Happened on the Way to a Murder'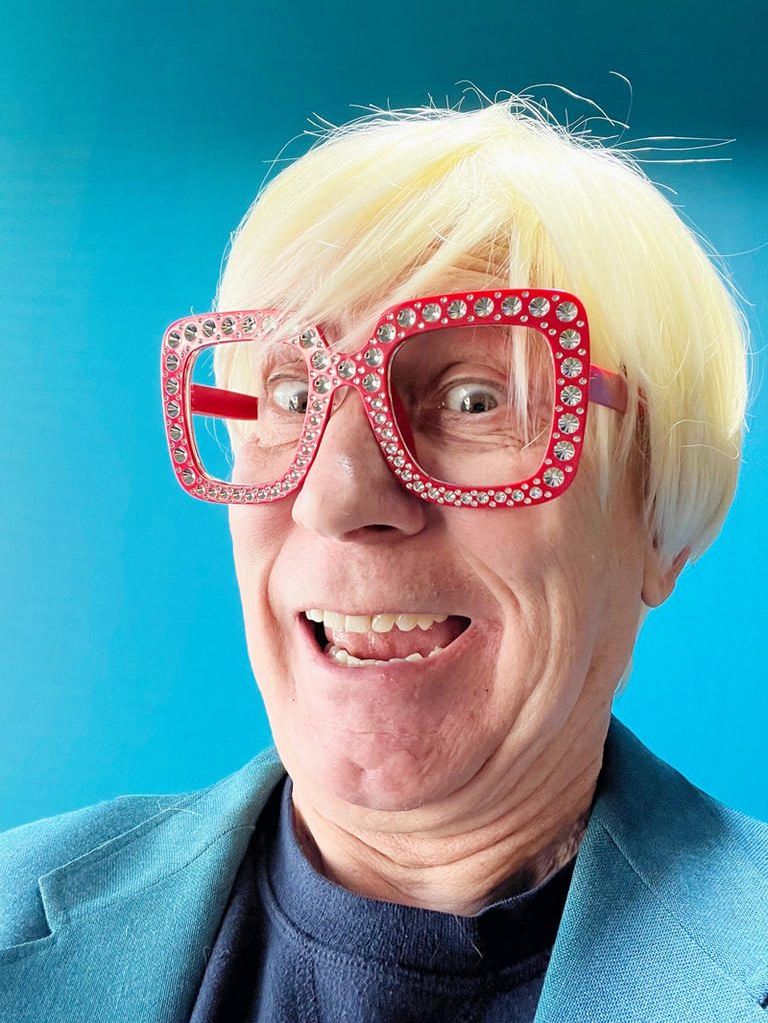 It's good food, a parade of celebrities and a mystery killer as the Newcomerstown Historical Society offers up "A Funny Thing Happened on the Way to a Murder" March 31 and April 1. Doors open at 5 p.m.
The original production was written by Chris Hart and Ray Booth and features a cast of well-known characters, even if the show allows plenty of wiggle room for a few incongruities. "There's Phyllis Diller, yes?" said Hart, who directs and appears in the show. "But there's also Taylor Swift, so there you are."
Hart said the cast, seasoned members of the Old Main Street Players, is easy to direct. "Such a wonderful and talented group of people. They really don't need much direction. It's a lot of improvisation, so you never know what to expect."
Dinner with the show includes chicken and rice, green beans, noodles, coleslaw, and a roll and dessert. Tickets are $30 with tables for six or seven people available.
Hart said the show centers around the late comedienne Joan Rivers. "You come and see the Joan Rivers talk show. A bunch of celebrities show up, and she doesn't like them and they don't like her, so she gets to work cutting them down to size. Everyone who appears on her show must bring a gift, so people bring candy, flowers, yada yada."
After Rivers is finished having her comedic way with her guests, Hart appears as Lt. Columbo, which causes Rivers to claim illness and leave. Soon after, she's found murdered.
"Oh no, she's dead," Hart said. "At that point it's everyone in the room is a suspect and we will be interviewing you all. But let's eat first."
In other words the meal will be served during a break in the action. The cast mingles with the audience, asking questions until a vote is taken to see who can successfully guess the identity of the murderer.
Hart said he and Booth had produced several such shows and wondered if they might write one themselves. They began by writing something in collaboration with the Newcomerstown Historical Society for Christmas this year.
"We took it to the museum, and they said they'd love to have something around April Fools Day. 'Could we write something that quickly?' we wondered. Well, yes we could, and we did," Hart said. "There's plenty of comedy and unexpected fun."
The cast of nine portrays celebrities from The Dude from "The Big Lebowski," played by David Boyer, to Susie Hart as Vanna White and Vane Scott as Ed McMahon.
Other cast members include Mackenzie Carr as Taylor Swift, Laura Brown as Phyllis Diller, Dave Boyer as Grandpa Jones, Michael Wise as Lenny Lugnuts and Christy Penland as Joan Rivers.
In addition to his turn as McMahon, Scott is entertainment director for the museum and has worked with Hart many times before. "We have a core of people who are great at entertaining an audience," Scott said. "There's a lot of improv, and they're all very good at that."
The group has offered up many shows in the past including a full-scale replication of the "Hee Haw" show. "We like to do a lot of entertaining for the community," Scott said. "People enjoy and appreciate it, and we have a lot of fun."
Tickets are available by calling the museum at 740-498-7735. The Newcomerstown Historical Society is at 213 and 221 W. Canal St. Visit www.newcomerstownmuseums.com for more information.
The show will be presented at Old Main Street Museum and Dining Theatre, 213 W. Canal St.