Alley Cats Marketplace ready for grand reopening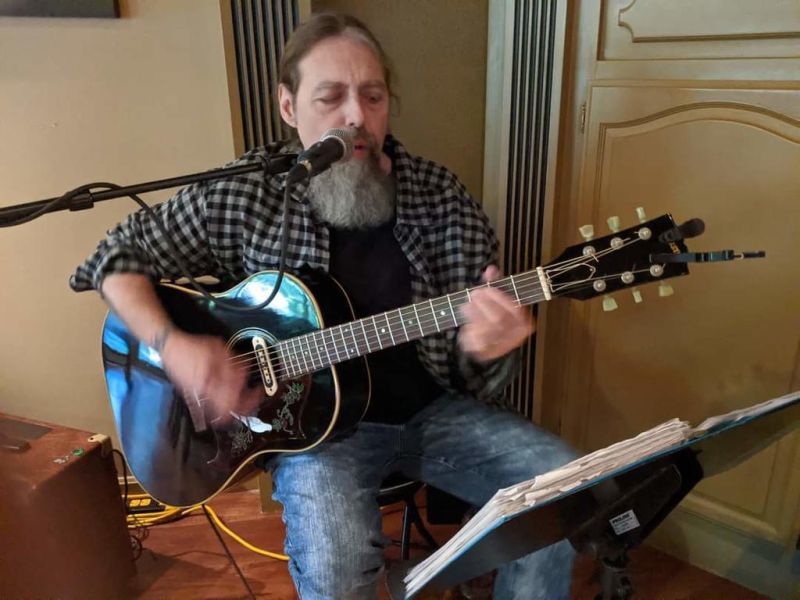 Twelve new artisans will include their offerings when Alley Cats Marketplace hosts its grand reopening on Saturday, March 6 from 10 a.m. to 5 p.m.
The day will feature musician Clyde Hensley. The singer-songwriter was born and raised in Cuyahoga Falls. His songs feature small pieces of the past, present and idyllic moments.
Hensley plays throughout Northeast Ohio. His cover songs have been described as played with a heartfelt twist.
Hensley has received airplay on 91.3 FM, 96.1 FM WCFI, Dr. Rocks Medicine Show, and many other local and internet radio stations.
"We are very excited to reopen our doors again after a two-month hiatus, giving time to our artisans to create new inventories. All the while, we prepare to launch a new venue offering at the end of April," said Debbie Aubihl-Knisely, proprietor.
Alley Cats Marketplace is a 5,000-square-foot creative marketplace that opened in May 2019 in downtown New Philadelphia.
"The 2020 season was challenging, but we were able to overcome with artisan auctions through our shutdown and by the support of our local and surrounding communities," Aubihl-Knisely said.
The year 2021 will feature 70 regional artisans from Carrollton to Cleveland, providing an eclectic mix of arts, crafts and other distinctive products.
"The Alley Cats Marketplace has a nostalgic but also ultra-modern atmosphere, and this is what we want the customers to fall in love with, not just a place to buy gifts," Aubihl-Knisely said. "The atmosphere is a happy feeling. We try to make you feel right at home, even if it's your first time visiting."
The social area is still in place, with a pot of fresh coffee welcoming all visitors. The space is used for paint, craft and photography workshops; speaker presentations; business and networking meetings; lunch and learns; and baby showers.
Along with some returning artisans for the 2021 season, new ones were included to add to the variety currently in house.
The new artisans include Sarah Andreas Gallery, Cherie Chic by Cherie Bronkar, Chase Grace by Jenna Dress, Travis Fankhouser Designs, Art Scrapyard & Designs by Cresta, James Miller Creative, Bill Shyrock Gallery, Jeanette and Floyd Spears, Backroom Creations, Furmama by Jen Swinderman, Creative Cards by Patricia Hawk, and Adornment Jewelry by Suzanne Zingg.
The grand reopening also will feature music by the Tuscarawas River Band. Crafts will be provided by Tuscarawas County Public Library. Food trucks will include Three Lil Piggies, LeMacaron and others. Sarah Andrews will paint live.
Alley Cats Marketplace is located at 115 Allen Lane SW in New Philadelphia. Hours of operation are Tuesdays from 10 a.m. to 3 p.m., Wednesdays through Fridays from 10 a.m. to 5 p.m. and Saturdays from 10 a.m. to 4 p.m.
Events and updates can be found on Facebook and Instagram at www.alleycatsmarketplace.com.
Email alleycatsmarketplace@gmail.com for more information.