Annual WAGE art exhibit coming to Heartland Point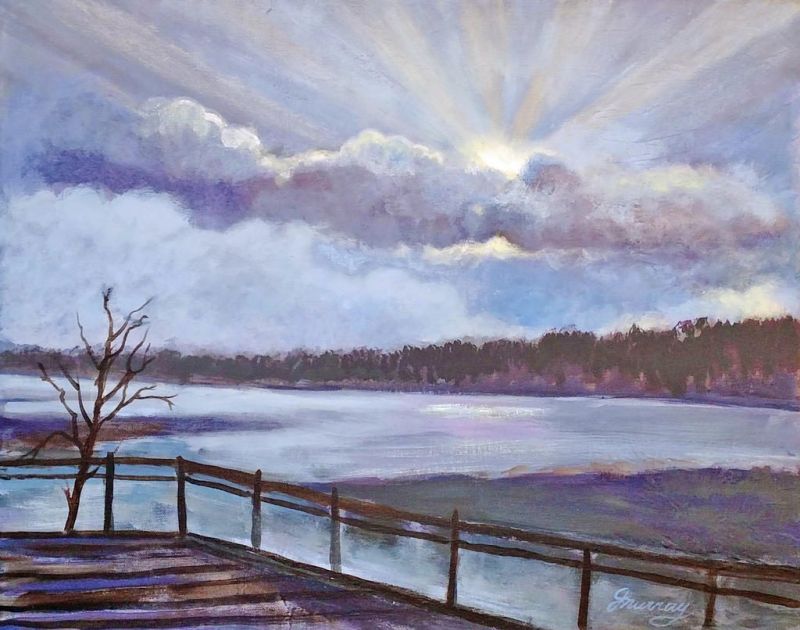 Wayne Artists Group Effort will present its annual art exhibit beginning with a Jan. 4 reception at Heartland Point Community Center in Orrville from 3:30-5:30 p.m. All are welcome.
WAGE accurately describes the mission of the people in the organization who have gathered under the title since 1986.
"We're a support group for local artists, and we get together every month," Susan Shie of WAGE said. "We began as 'Women Artists Group Effort,' but we found many of our husbands wanted to be a part of it as well, so we broadened it out for Wayne County."
Shie described the annual cycle leading up to the exhibition each year. "Our January meeting is actually the exhibit itself. In February we're talking about our work and planning for choosing a new theme for the next exhibition. We choose the theme in March, and no one is allowed to begin work until the theme is chosen. Each of the submitted works must adhere to the theme."
None of the works submitted for the annual WAGE exhibit are juried, meaning all submitted works are accepted.
"The artists are working in their chosen medium and at their own level," Shie said. "We encourage and support all our artists and the work they do. When we get together, we never critique or make suggestions about how someone's work might be changed. We might talk about how the work makes us feel if asked, but we're very much focused on encouraging creativity and artistry in each individual."
Shie said the group is made up of people of a range of ages and that many are middle aged or older.
The theme for the 2018 exhibit is "signatures," Shie said. "Each of the works in the exhibit will have a description accompanying the piece, which will explain the artwork and how it fits within the signatures theme. You'll be able to look at each piece, read the artist's description and understand how it fits with the theme."
This year all of the submitted artwork will be things that can be hung on a wall. Shie explained this is the first year WAGE has exhibited as a group at Heartland Point Community Center. "Space is a little limited, so we've taken that into account in planning," she said. "There will be some photos, work incorporated into a jacket, paintings in oils and acrylics, and drawings this year."
"All our artists are welcome to submit their best work for the exhibit each year," Shie said. "As a support group of artists, we are very much about helping people achieve their personal best. We want people to feel comfortable sharing their work without fear of criticism."
There is no charge for the reception or the exhibit, which will hang through Feb. 26.
In the event of inclement weather, Shie can be called for information about alternate plans at 330-317-2167. Artists interested in learning more about the WAGE group may call the same number.
Heartland Point Community Center is at 200 N. Main St. in Orrville. Find the event on Facebook by searching "WAGE 2019 Annual Exhibition."