Art guild displays work at the New Towne Mall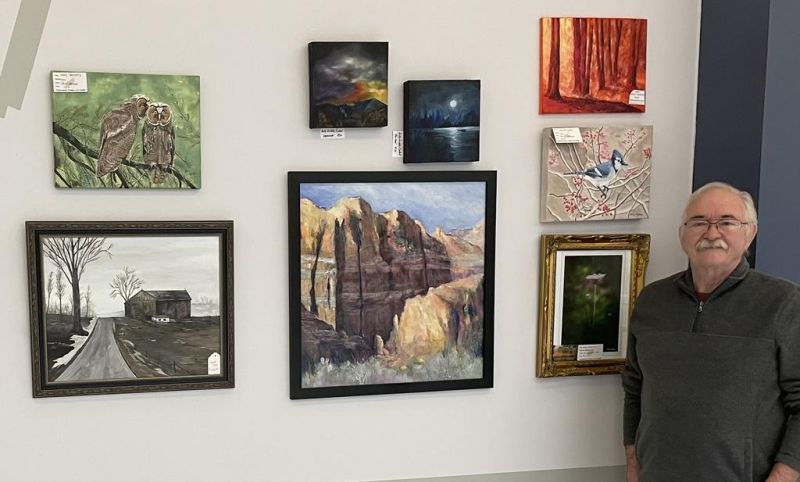 The Tuscarawas County Art Guild has a display at New Towne Mall near the food court. A number of the guild artists are represented. With teacher and show chairman Bill Koch as organizer and architect in the hanging of the work, the show includes paintings, photography and wood-burning creations.
Pieces may be purchased by calling Koch at 740-922-1880.
Mall visitors are encouraged to select first, second and third favorites to cast votes for People's Choice.
TCAG was established in the early 1960s to promote art awareness through classes, demonstrations and art shows. Numerous scholarships have been gifted by TCAG through the years to local art students.
The Tuscarawas County Center for the Arts, 461 Robinson Drive SE, New Philadelphia, is home for TCAG, and members will resume their third Tuesday meetings at 7 p.m. in the near future as the COVID threat lessens.