Art guild to host fall show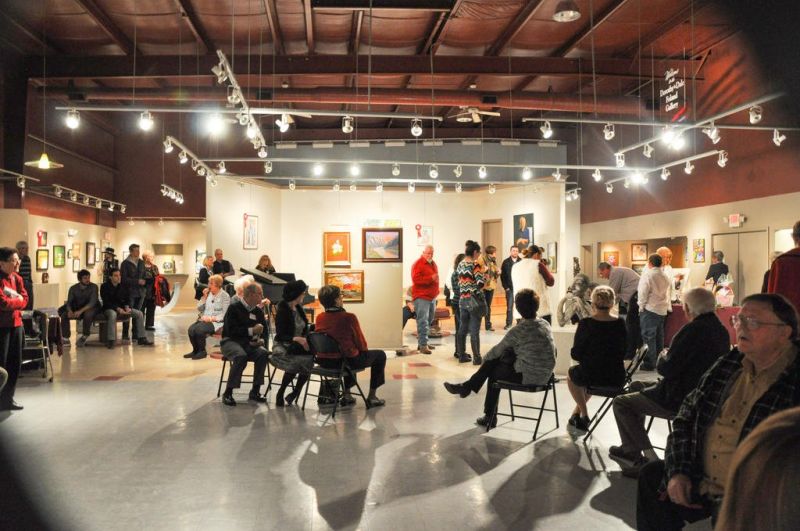 William Koch is all about raising the bar of the art world in Tuscarawas County. President of the Tuscarawas County Art Guild, Koch is preparing for the sixth annual Fall Art Exhibit, to be held Nov. 20 at the Tuscarawas County Center for the Arts in New Philadelphia.
When Koch became president of the guild six years ago, he brought with him a conviction that the arts community in Tuscarawas County should do a better job in promoting the fine arts.
"I felt that the best way to grow was to invite artists from outside the area to participate in the arts here and to show their work," Koch said. "Seeing the work of other artists from larger, more active arts communities can only help local artists to get better in their own work. Now we have artists from all over the region, from Pennsylvania and West Virginia, entering our shows."
It may be better now, Koch said, but it can still improve. "What we do to promote the arts and host shows is self-sponsored. We offer awards for the best work as well as we can. But we would like to grow to be a larger show with more participants and greater attendance. If we can attract sponsorship for what we do, that will help us to then grow even more," he said.
Koch spoke of shows in which he has exhibited work in other areas for which hotels offered discounted stays for artists. "That's the kind of thing I'm talking about," he said. "Once you get to hosting 500 entries or so, with talent that is only being expressed in better and better ways, the prize awards don't matter so much. Then it's all about just getting your work into an important show. I think that's what we have to work toward."
Local artists provide an excellent starting point, Koch said. "People who come to our shows and see the work of area artists are always pretty awed, as am I. Once we get to the size where we have regional drawing power, it helps local artists grow and get better. Great art doesn't happen alone. It comes from sharing ideas and methods, from being exposed to more and different kinds of talent and ability," he said.
This year's Fall Art Exhibit is a juried show. A key juror tasked with choosing successful entries is Yan Sun, art professor at Muskingum University.
"We had 150 entries and have chosen 47 artists," Koch said.
The show will hang at the Center for the Arts until Dec. 17. "Entries come from any category defined as fine arts," Koch said. "That's painting, sculpture, tapestry, weaving, pottery, photography, just about any category which goes beyond the level of crafts."
Of the 47 entries, 20 will be presented with awards in four categories: Best of Show, Award of Excellence, Merit and Honorable Mention. The awards will be announced Nov. 20 at the show's open.
Koch has been expressing himself through art since age 6, he said. His interest led him into illustration in several businesses.
Live music and light refreshments will be offered. Attendance is free with the show open Nov. 20 from 6-9 p.m. "The first hour is for browsing the show, then a half hour for award presentations and the remaining for mingling," Koch said, adding a large turnout from the public is always gratifying to the artists.
The Tuscarawas County Center for the Arts is at 461 Robinson Drive SE in New Philadelphia. The center's website is www.tuscartcenter.org.