Art stolen in New Philadelphia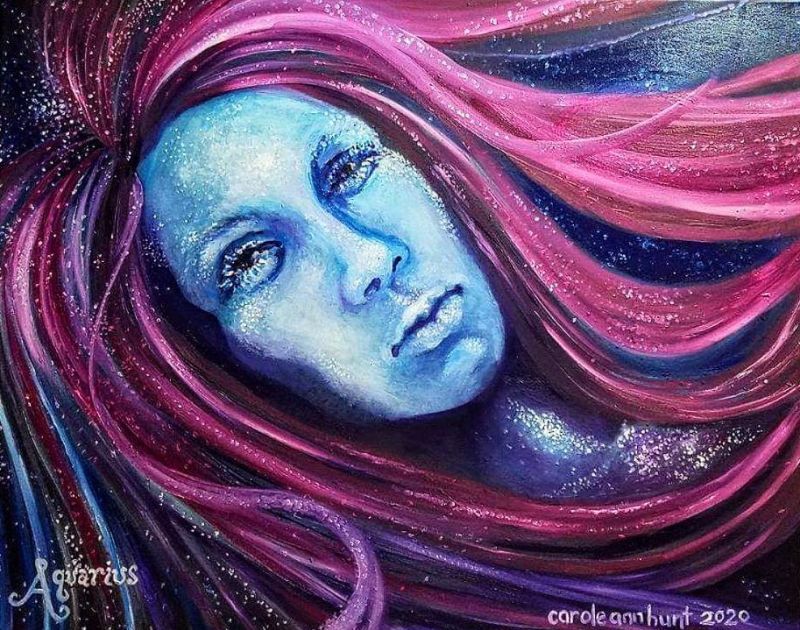 Tuscarawas Arts Partnership was made aware Sunday, Feb. 5 that an art piece from Artagain Alley was stolen. The art was an image of the original work "Aquarius" by Carole Ann Hunt from Newcomerstown.
Artagain Alley is a collaborative outdoor gallery space that features images of original artwork submitted by local galleries and artists in Tuscarawas County to create a public art space for the community.
"What's disheartening about this is that Artagain Alley is meant to be a space where people can come together to enjoy the works of our local artists, and to have someone take a piece of what is supposed to be a gift to the community, it's sad," said Wilma K. Mullet, executive director of TAP.
Nineteen works from local artists in Tuscarawas County were represented in Artagain Alley. An open call for art was made for artwork to be submitted. At the same time, other submissions were included from Alley Cats Marketplace, Art and Soul Gallery, Tusc Arts Cooperative, Tuscarawas County Art Guild, and Tuscarawas County Center for the Arts. Artagain Alley was funded by foundations and donors to transform a blighted alley into an outdoor public art gallery.
"There are local artists and creative places that want to make a positive difference in our community," Mullet said. "Even with this unfortunate incident, we are grateful that the community has welcomed and valued their creative works. We ask the community to support our local artists, creative spaces and cultural organizations, for they all truly create beautiful works and artistic experiences that the community can be a part of."
Anyone with information about the incident should call the New Philadelphia Police Department. Those who would like to help the Artagain Alley space or have questions can email Mullet at tuscarawasartspartnership@gmail.com or call 330-451-6086.