Arts and Culture Relief Fund seeks support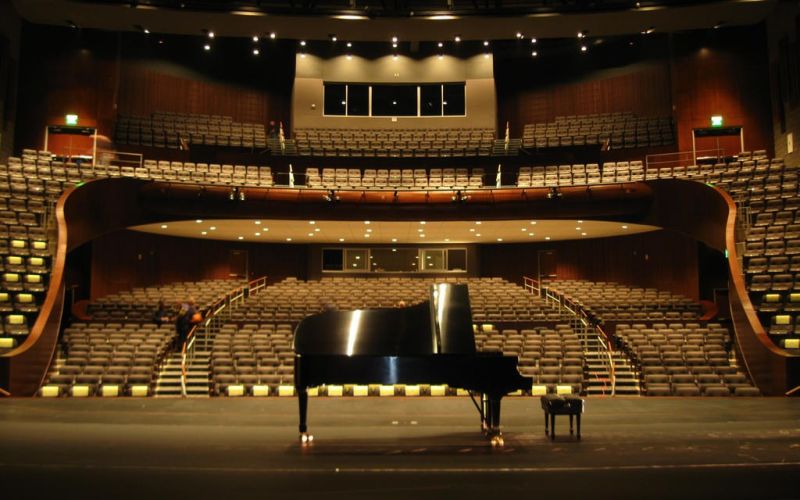 With the shutdowns and pivoting measures to navigate through the pandemic, the arts, culture and creative sector has experienced a toll on its finances. Stages at performing arts venues went dark with art vendor events postponed and canceled for the season. Tours and performances for musicians went silent. The pandemic affected the industry in numerous ways across the country, even trickling down to the local level in Tuscarawas County.
A survey conducted by Tuscarawas Arts Partnership was sent out to assess the impact of COVID on the arts, culture and creative communities in Tuscarawas County. The financial loss for the community in Tuscarawas County has reached $1.2 million from March to August, and it continues to grow each month without many changes.
COVID's impact has affected local arts nonprofits, performing arts venues, creative businesses, individual artists and creatives, and more.
"The DeWine administration's reopening guidance for performing arts might allow some small organizations to utilize larger theaters in a limited capacity, but it won't solve the economic crisis. To prevent institutions around Ohio from permanent closure, we look forward to working with our federal, state and local partners in seeking financial relief," said Angela Meleca, executive director, Ohio Citizens for the Arts.
In 2019 Artober became an organized month that coincides with October's National Arts and Humanities Month from a national level to a local focus to build awareness and celebrate the arts, culture and creative sector in Tuscarawas County.
This year TAP will continue Artober's month-long celebration for the arts in Tuscarawas County, and a month-long fundraising campaign to raise money for an Arts and Culture Relief Fund will be organized.
The Arts and Culture Relief Fund will be used to award grant funding to Tuscarawas County's arts, culture and creative community members that have been impacted by COVID with a goal to provide an additional financial source to offset the costs created by COVID-19 and guidelines.
"The arts, culture and creative sector plays a vital role in our local communities which transcends across industries as it stimulates local economies, enhances cultural values and experiences, and creates opportunities for artistic experiences to flourish," said Wilma K. Mullet, executive director of TAP. "The Arts and Culture Relief Fund is organized as an opportunity for the community to help support the arts during this pivotal time. Whether you are a local business or a person who loves the arts, your contribution and support matters as we strive to give back what was lost."
Fundraising for the Arts and Culture Relief Fund will begin Oct. 1 and conclude Oct. 31. Donations can be made through TAP's website or through a mail-in donation form. For more information about the Arts and Culture Relief Fund, visit www.tuscarawasartspartnership.org/arts-culture-relief-fund or tune in to TAP's Facebook and Instagram pages for more information.
TAP can be emailed at tuscarawasartspartnership@gmail.com.