'Assassins' coming to the Trumpet pavilion stage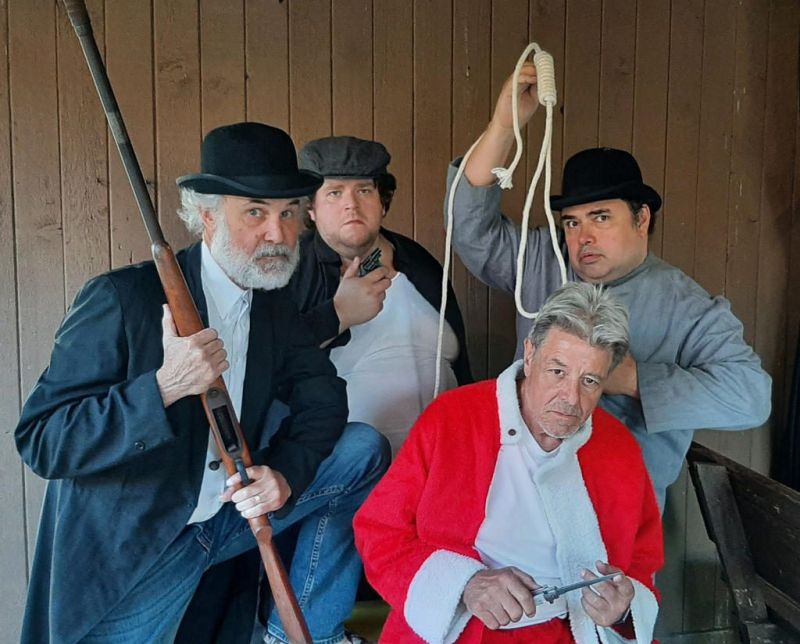 On Friday, Nov. 22, 1963, shots rang out from the window of the School Book Depository in Dallas, Texas, and history was made. Sixty years after that event, the assassination of President John F. Kennedy continues to provoke questions.
On Friday, Sept. 8 and Saturday, Sept. 9 at 7 p.m. on the Trumpet in the Land pavilion stage, cast and crew will remember this historic event by performing the Sondheim & Weidman classic, "Assassins."
A multiple Tony Award-winning play, "Assassins" combines Sondheim's blend of lyrics and music with a panoramic story.
From John Wilkes Booth to Lee Harvey Oswald, the writers take the audience on a roller coaster ride in which assassins or would-be assassins from different historical periods meet, interact and inspire each other to harrowing acts in the name of the American dream.
In "Assassins" the Balladeer represents the way in which myths about a people's history can be passed down through songs and tales. Throughout the show he witnesses the assassinations of President Abraham Lincoln, William McKinley, James A. Garfield and John F. Kennedy and the attempted assassinations of Presidents Richard Nixon, Gerald Ford, Ronald Reagan and Franklin D. Roosevelt.
Assassins depicted in the production are Leon Czolgosz (Zac Rusk), John Hinkley (Tyler Ferrebee), Giuseppe Zangara (Larry Sams), Samuel Byck (Joe Bonamico), Charles Guiteau (Bart Herman) Squeaky Fromme (Lexi Tinlin), Sara Jane Moore (DeeAnne McCoy), John Wilkes Booth (Chester Boffo) and Lee Harvey Oswald (Ethan Parrish).
Others in the production include Mark Durbin (Proprietor), Anthony Harbert (Balladeer), Megan Sams (Emma Goldman), Don Irven (David Herold), Simon Cannizzaro (Billy), Kate Miller (ensemble) and Shannon McCullough-McKee (ensemble).
The show is directed by Joseph Bonamico, with music direction by Zachary Rusk and choreography by Bart Herman.
The pavilion theater has limited seating, so reservations are recommended and can be made by calling 330-364-5111 or 330-339-1132.
"Assassins" includes strong language and strong content and is not recommended for small children.