Auditions for winter musical call for singers and dancers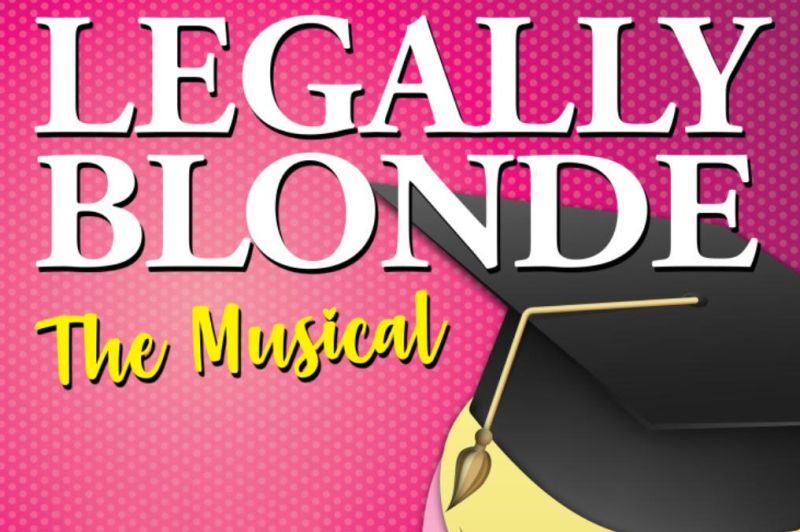 The Little Theatre of Tuscarawas County will hold auditions for its winter musical, "Legally Blonde," Sunday and Monday, Nov. 24 and 25. Registration will begin at 5:30 p.m.
Directed and choreographed by Bart Herman, performance dates are Fridays through Sundays, Feb. 7, 8, 9, 14, 15, 16, 21, 22 and 23 with curtain times Fridays and Saturdays at 7:30 p.m. and Sunday matinees at 2:30 p.m.
Auditioners are asked to bring a current head shot, resume and list of conflicts. No conflicts will be honored during tech week, starting Sunday, Feb. 2. Each person auditioning will need to prepare a Broadway or pop-style song. Women should show their belting ranges. Do not sing a cappella (without accompaniment). Directors will only listen to 16-18 bars of music. The audition piece may be from the show if desired. An accompanist will be provided, or auditioners may provide their own track.
Everyone must participate in a dance audition, as this is a heavy dance show in which everyone will be dancing. Wear appropriate clothing and shoes.
All roles are open. The director will cast between 28 and 30 actors, singers and dancers. Those auditioning will preferably be 16 years old and older. High-schoolers may audition, but if under 16, they must have a parent consent on file in order to participate as there are adult situations and comedy in the show.
Callbacks, if needed, will be held Wednesday, Nov. 27. If interested in auditioning but can't make the above dates, set up an audition with the director by messaging him on Facebook.
The following parts and their vocal ranges are available:
Elle Woods: soprano belt, must be willing to be or become blonde, and must be comfortable being kissed on stage and working with dogs.
Emmett Forrest: tenor, comfortable being kissed and working with dogs, and needs good comedic timing.
Paulette Buonofuonte: belter, same as above with kissing and dogs, and has a strong Boston accent.
Pilar, Margot, Serena: soprano belt and must be strong singers and dancers with good comic timing and youthful energy.
Professor Callahan: baritone.
Warner Huntington III: tenor with strong acting skills.
Vivienne Kensington: huge soprano belt, must be or become brunette and has powerful solo in Act II.
Brooke Wyndam: alto or soprano who must be fit and able to do high-level aerobics while singing.
TV reporter: featured character in courtroom trial scenes.
Four male dancers of football-player type: nonsinging roles.
The many supporting roles and ensembles will mostly need to sing and dance and may play several different parts. Ensembles include UCLA co-eds, UCLA marching band, UCLA cheer team, prisoners/dancers at Boston's Women's, correctional facility inmates, Harvard Law students/graduates, courtroom spectators, sales personnel and salon clientele.