Black Box Ensemble Theatre returns to arts center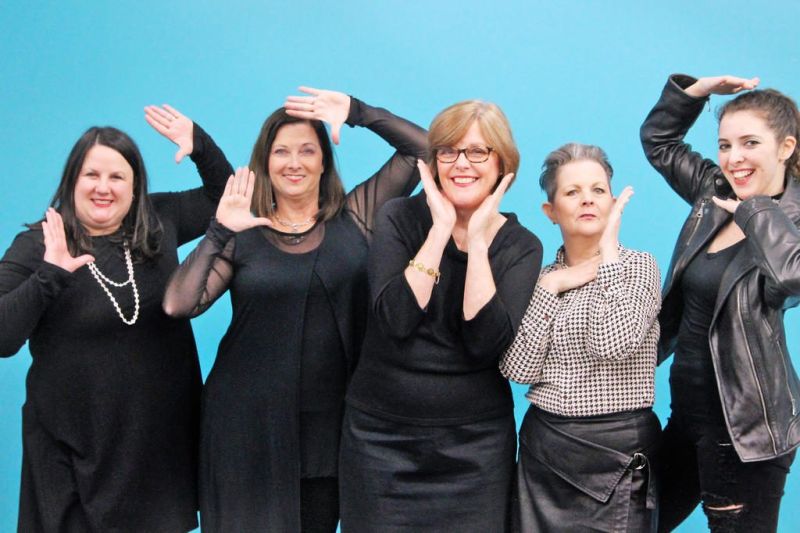 An encore performance of the award-winning drama, "Love, Loss and What I Wore," will be presented by the Black Box Ensemble Theatre at the Tuscarawas County Center for the Arts for a limited run of three performances on the arts gallery stage, starting Jan. 11.
The Tuscarawas County Amateur Photographic Association annual juried exhibition also will be on display in the gallery during the performance.
"Our mission is to provide opportunities for excellence through all of the arts," said Jeannine Kennedy, director of the Tuscarawas Center for the Arts. "We touch all of the arts at the center in many exciting ways with providing classes and exhibits through our gallery shows. We are thrilled that Black Box Ensemble Theatre is performing this beautiful and poignant piece once again."
"Love, Loss and What I Wore" is a play written by Nora Ephron and her sister Delia, based on the 1995 book of the same name by Ilene Beckerman. Beckerman wrote a diary of reflections for her five children including illustrations of the dresses she had worn.
The Ephron sisters expanded on Beckerman's book by weaving in friends of theirs including the actress Rosie O'Donnell, using clothing and accessories to tell funny and poignant stories.
The Off-Broadway production ran for more than 1,000 performances with a rotating cast earning a Drama Desk award, and it continues to play throughout the United States and other countries.
"It is a universal story about women and their clothing," said Don Irven, director of the show. "This intimate collection of stories touches on serious and very funny themes of the memories of what women wore. Some of the stories include prom dresses, shoes, purses, brides, mothers and the age-old question as to why women only want to wear black. Many of the stories are heartwarming while others are heart-wrenching."
The cast of five women include Elizabeth Thomakos, Sherrel Rieger, Sarah Spies, Allison Morris and Lori Feeney.
The performances will be Jan. 11 and 12 at 7:30 p.m. and on Sunday, Jan. 13 at 2:30 p.m. All tickets are $15 with a group rate of $10 per ticket available to parties of three or more. Seating is limited. Tickets can be reserved by calling the TCCA at 330-339-2787. Tickets also will be available at the door.
The Tuscarawas County Center for the Arts is located at 461 Robinson Drive SE in New Philadelphia.