Brown Bag Lunch program to be televised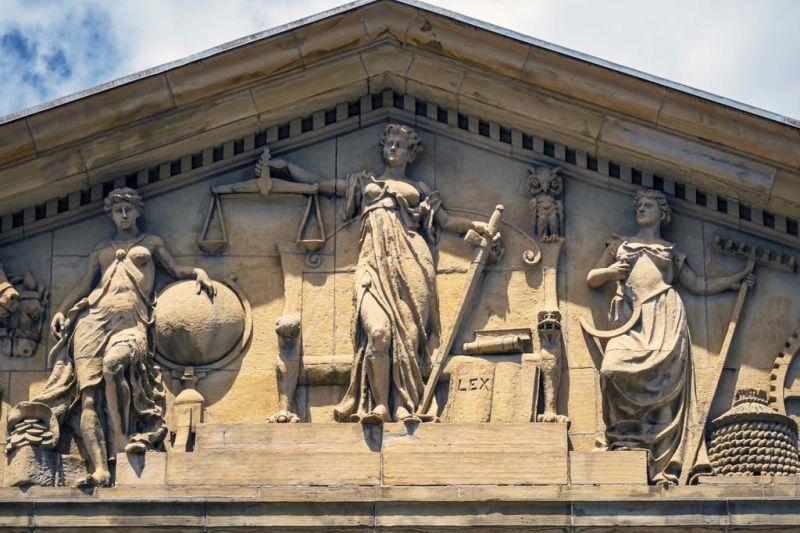 While guests won't be gathering in Gessner Hall for the Massillon Museum's Brown Bag Lunch on Tuesday, March 24, the public can watch the M.J. Albacete program, "Central Figures of the Stark County Courthouse Pediment," at noon that day, when the event would have been held. It will be aired on MCTV Channels 21 and 621, and will be available starting at that time on the Massillon Museum's YouTube channel, linked from its website at massillonmuseum.org.
M.J. Albacete, who retired from his career as director of the Canton Museum of Art after a quarter century of leadership, is also revered as an arts scholar, music reviewer, college educator, writer, photographer, world traveler, and public speaker. Often called a Renaissance Man, his knowledge spans a myriad of cultural subjects—history and architecture topping the list.
"We're pleased that the program can carry on—though in a different way—and reach an even larger audience," said Brown Bag Lunch series chair Margy Vogt. "We're grateful to MCTV for its continuing support of the Massillon Museum."
Additionally, MassMu will post a new video related to its collections on Facebook each Tuesday at noon as part of a regional collaboration of museums that will will post daily at noon, and 200 virtual archives can be viewed at any time by visiting massillonmuseum.org/VirtualArchives.
The Massillon Museum receives operating support from the Ohio Arts Council and ArtsinStark and marketing support from Visit Canton.
For more information, call the Museum at 330-833-4061 or visit massillonmuseum.org.