Center for the Arts hosts classes for all ages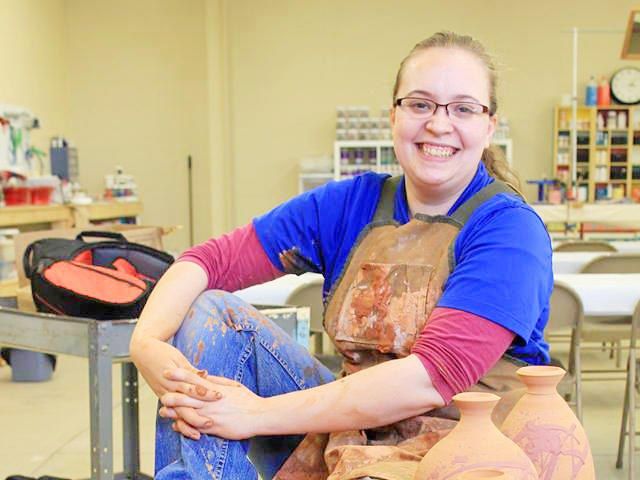 The Holmes Center for the Arts will offer a variety of events in the coming weeks.
Marlea Hershberger Leinbach will host a Paint and Sip Night on Thursday, Nov. 1 from 6:15-8:15 p.m. at the Olde World Bakery and Café, 73 W. Jackson St., Millersburg.
Participants age 12 through adult are welcome. The fee is $40 and includes all painting supplies and instruction as well as an appetizer from the Paint Night appetizer menu and the first glass of wine or soda.
Participants will be led through the process of painting a fall-themed canvas. The cafe will be open only for this event, and no dinner will be served that evening.
Angels in Art will be led by instructor Mary Gilmore at the arts center on Saturday, Nov. 3 from 10:30 a.m. to 12:30 p.m. for participants age 12 through adult. The fee is $20.
Participants will work with Gilmore to examine angels in art with examples of angels from history and from her own artwork. Using collage, paint and stencils, each person will create their own angel.
Make your own fall-themed wind chime at the Wind Chime: What Are You Thankful For? Workshop. Students will learn how to cut, form and decorate/glaze clay into a chime.
This workshop is for students age 6 and older and is led by instructor Brittany Sinnema-Jackson on Saturday, Nov. 10 from noon to 1:30 p.m. and again from 5:30-7 p.m. The fee is $20. A maximum of 25 students are permitted for each class.
Projects will be left at the arts center and will be ready for pick-up in a couple weeks.
Preregistration is required for all classes at www.holmescenterforthearts.org/art or by calling 330-473-2879.
The Holmes Center for the Arts is located at 164 N. Washington St., Millersburg.