Christmas Miracle Tour concert to stop in Apple Creek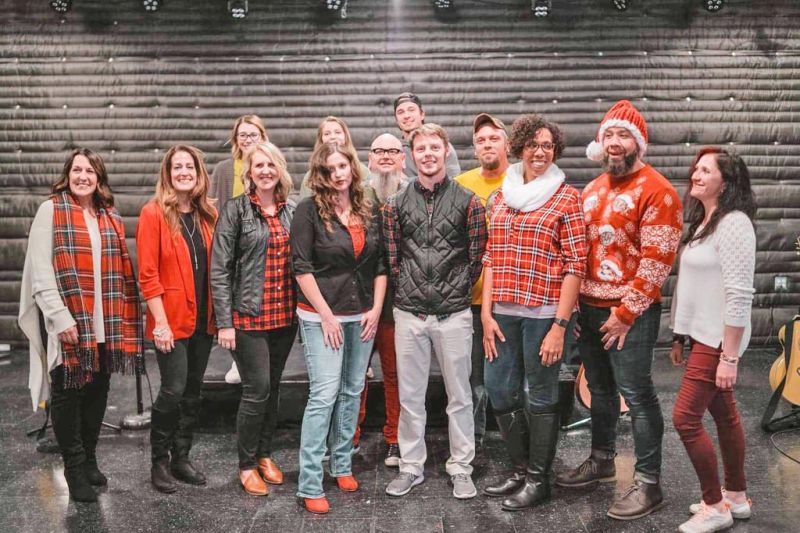 Professional singers hailing from all walks of life will bring the Christmas Miracle Tour concert to Apple Creek on Wednesday, Dec. 4.
For just shy of three hours, the walls of St. Peter's United Church of Christ will be filled with holiday sounds by the Christmas Miracle Tour singers, currently performing in cities across the U.S. This free concert is open to the public, and no registration is required.
"It is an informal time of just enjoying some sounds of the season," Rev. Dale Smith of St. Peter's said, "a time to reflect on our past year and to be able to connect with others in the community with informal fellowship."
Smith, who has worked with some of the singers featured in the Christmas Miracle Tour previously, said all of the performers are very professional and it is clear they have spent countless hours studying and practicing to perfect their craft.
"Although I have not met all of the performers," Smith said, "those I have met have a passion for what they do. It is not a concert of show or to showcase themselves. They share with a humble heart and simple adoration for their talents."
Because the concert will feature holiday classics that include traditional, spiritual and contemporary music, the concert is suitable for guests of all ages and will have something for everyone, said Smith, who recently took the reins as the pastor at St. Peter's.
"Being a new pastor to the area, I simply want to share with anyone that would be interested in attending [the Christmas Miracle Tour concert] and enjoying something so special during this time of year," Smith said. "Christmastime can be fun-filled or depressing because so many miss loved ones this time of year. It is my hope that folks will find this as an opportunity to come together and receive a simple blessing of the season without barriers or walls, buildings, denominations or any other hindrance. All are welcome."
Doors for the concert will open at 6 p.m. with the show to begin soon after. Seating is limited so arrive early.
For more information on this event and other upcoming events at St. Peter's, visit the church's Facebook page at St. Peter's United Church of Christ.
St. Peter's United Church of Christ is located at 68 W. Main St. in Apple Creek.