Concert to share musical memories of Meyers Lake Park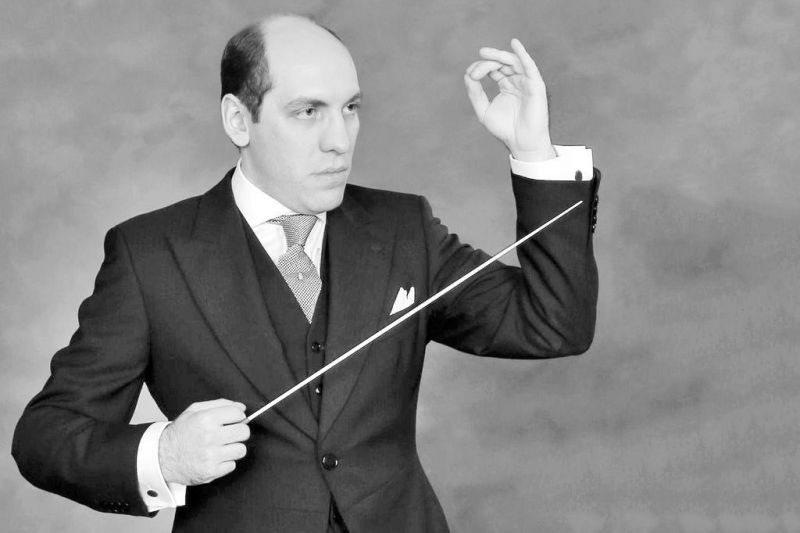 Meyers Lake Park, now long gone, was once a center of summer activity in Canton with an amusement park, a blue lake and live music centered around the Moonlight Ballroom.
The Canton Comic Opera Company and Canton Palace Theatre will present an evening of memories, "Got a Date With an Angel: Musical Memories of Meyers Lake Park," on Saturday, June 22 at 7:30 p.m. at the historic Canton Palace Theatre downtown. The evening will include arrangements by Hal Kemp, who played at the Moonlight Ballroom several times in the 1930s.
For those who would like to attend early, the evening will begin at 6:30 p.m. with a presentation by the McKinley Museum about the history of Myers Lake Park. The concert will begin with footage of the amusement park, accompanied by Jay Spencer at the palace's antique Kilgen Wonder Organ.
Then Joseph Rubin and his orchestra will take the audience on a ride of memories of the Moonlight Ballroom with numerous familiar tunes.
"Everyone — and I mean everyone — went to Meyers Lake at one time," Rubin said. "It was a huge deal, and people have a lot of great memories of that place and the experience. It seems like every company had their annual employee picnic there. Classes had their prom there. They met their future spouse there. It was a big part of the culture of Canton for decades."
The park featured adjacent hotels, restaurants, a promenade and boating on the lake. It closed in 1974, and the Moonlight Ballroom burned five years later.
"Hal Kemp died in 1940," Rubin said, "so his sound is all framed in the 1930s when his band was very popular. No one has gotten hold of and restored his musical catalog until now. Since he died before the swing era really got going, his music is a tremendous snapshot from that era in the '30s."
Rubin said the audience should recognize every song at the concert. "So many other bands played these songs, but they were Hal Kemp's arrangements. We'll play Gershwin, Cole Porter, Jerome Kern, Irving Berlin. It's some of the very best music ever produced with pieces from The Great American Songbook like 'In the Mood,' 'Moonlight Serenade,' 'Too Marvelous for Words' and plenty more."
Rubin said the event will be good for all ages. "For those who were around when the ballroom was functioning and who have memories of Meyers Lake, this should be a great evening of remembering," he said. "And for younger audience members, it will give a good idea of how great it really was. Every single great band played Myers Lake. Playing Canton, Ohio was a big deal for all of them and a good gig."
Kemp's arrangements have not been heard in more than 80 years. Kemp was born in Alabama in 1904 and was a clarinetist and saxophonist. He first formed a successful orchestra while studying at the University of North Carolina, and the band made recordings in 1924.
He performed at Meyers Lake four times from 1934-37. His band featured a distinct style originated by pianist John Scott Trotter and vocalist Skinnay Ennis. Kemp sold millions of records nationwide. He died following an automobile accident just before Christmas 1940.
Rubin's 13-piece orchestra will be accompanied by vocalists Jay Spencer, Keitha Brown and Matt Tolentino.
"I know the whole evening will be very special," Rubin said. "You just don't get to hear this kind of music performed live much anymore. We're very excited about it."
Tickets for "Got a Date With an Angel: Memories of Meyers Lake Park" are $25 each and available at www.cantonpalacetheatre.org or by calling 330-454-8172. The historic Canton Palace is at 605 Market Ave. N.