Courtroom drama comes to life at Dover High School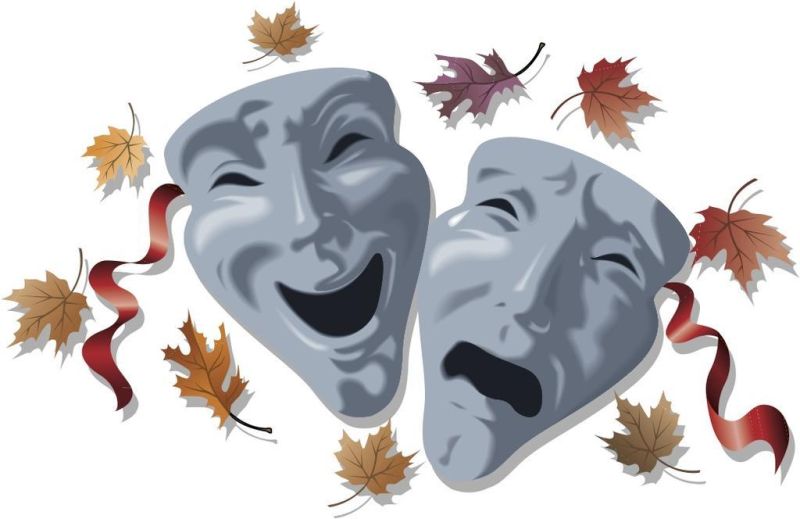 The Dover High School Thespians will perform the courtroom drama, "12 Angry Men," by Reginald Rose on Saturday, Nov. 9 at 7 p.m. in Dover High School's auditorium. Adapted by Sherman Sergel, "12 Angry Women" also will be performed on Sunday, Nov. 10 at 2 p.m. in Dover High School's auditorium.
Included in the casts are seniors, Caden Bantum, Aly Bauer, Grace Brillhart, Dylan DeMonte, Kennedy Hale, Will Haverfield, David Maxwell, Noah Morris, Isabella Palkowitsh, Ryder Paris, Justin Peters and Grace Stiner; juniors, Austin Cochrun, Calista Coletti, Elena Garrett, Sara Hohman, Brody Morris, Blake Sexton and Sam Worst; sophomores, Olivia Patton and Grace Williams; and freshmen, Belle Fockler, Kyra Drescher, Kaleigh McCutcheon, Luke Morris and Palmer Witt.
The production is being directed by Tom Morris, and Larry Sams is technical director. Pat Potter and Pam Douglas are production assistants, and Debi DeVore is in charge of make-up and hair.
All tickets are $5 for general admission, and they will be available one hour prior to the 7 p.m. curtain time. Doors to the house will open at 6:30 p.m.
Dover High School is located at 520 N. Walnut St. in Dover.