Dover native continues to share haiku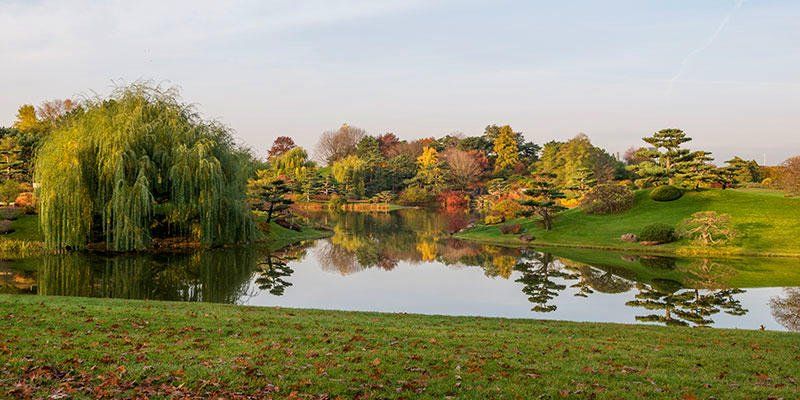 The Haiku Society of America is partnering with the Chicago Botanic Garden in Glencoe, Illinois to include haiku on the grounds of one of the world's great living museums and conservation science centers.
Words in Bloom: A Year of Haiku will feature the work of poets and bring further awareness to haiku. Dover native Julie Warther curated the installation.
Warther is the author of "What Was Here" (Folded Word Press) and is the founder of the Ohaio-ku Study Group, which meets monthly in Cuyahoga Falls and now via Zoom. She served as moderator of the Ohio Haiku Facebook group. From 2015-20 she served as Midwest regional coordinator for the Haiku Society of America.
Warther is an associate editor at The Heron's Nest and member of the Red Moon Anthology editorial team. She was one of 17 poets featured in "A New Resonance 9" (Red Moon Press) and has co-edited, along with Jim Kacian, "Echoes 2" and "A New Resonance 11," both of Red Moon Press.
In addition, Warther was instrumental in establishing several haiku installations in the Midwest including The Forest Haiku Walk at the Holmes County Open Air Art Museum in Millersburg and the Seasons of Haiku Trail at The Holden Arboretum in Kirtland, Ohio.
Words in Bloom: A Year of Haiku will include 32 haiku signs placed in four of the gardens and natural areas at various times throughout 2021. Originally planned for 2020, the project was set back due to the coronavirus pandemic.
So far, nine winter haiku signs have been placed in the Elizabeth Hubert Malott Japanese Garden. Other featured gardens will include The English Walled Garden in spring, Suzanne S. Dixon Prairie in summer/early fall and Native Plant Garden in the summer/early fall.
Poets were invited to submit two haiku per garden during January 2020. Warther made the selections from nearly 1,400 submitted poems.
Visit www.hsa-haiku.org to learn more about the the Haiku Society of America.