'Dracula' opens this weekend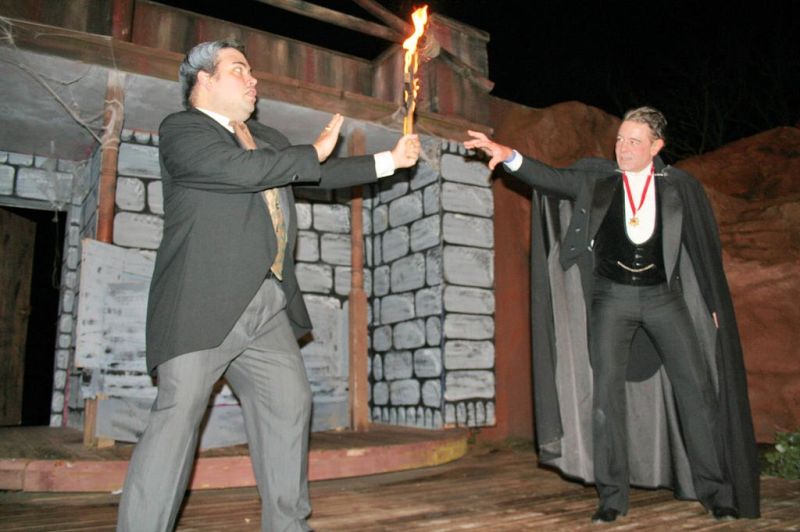 Trumpet in the Land will present "Dracula" on Sept. 30 and Oct. 1, 7 and 8 at the Trumpet in the Land Amphitheatre in New Philadelphia.
The cast includes Joe Bonamico as Dracula, Corey Zickel as Mr. Renfield, Rachel Ralston as Lucy Westenra, Bart Herman as Professor Van Helsing, Larry Sams as Dr. Seward and Mark Durbin as Charles the Butler.
Tickets for this annual event are $20 for adults, $18 for seniors and $10 for children and can be purchased at the box office on the night of the performance or by calling 330-339-1132 or 330-364-5111.
The Trumpet in the Land Amphitheatre is located at 1600 Trumpet Drive NE in New Philadelphia.