Exhibit features never seen art by Kevin Bachtel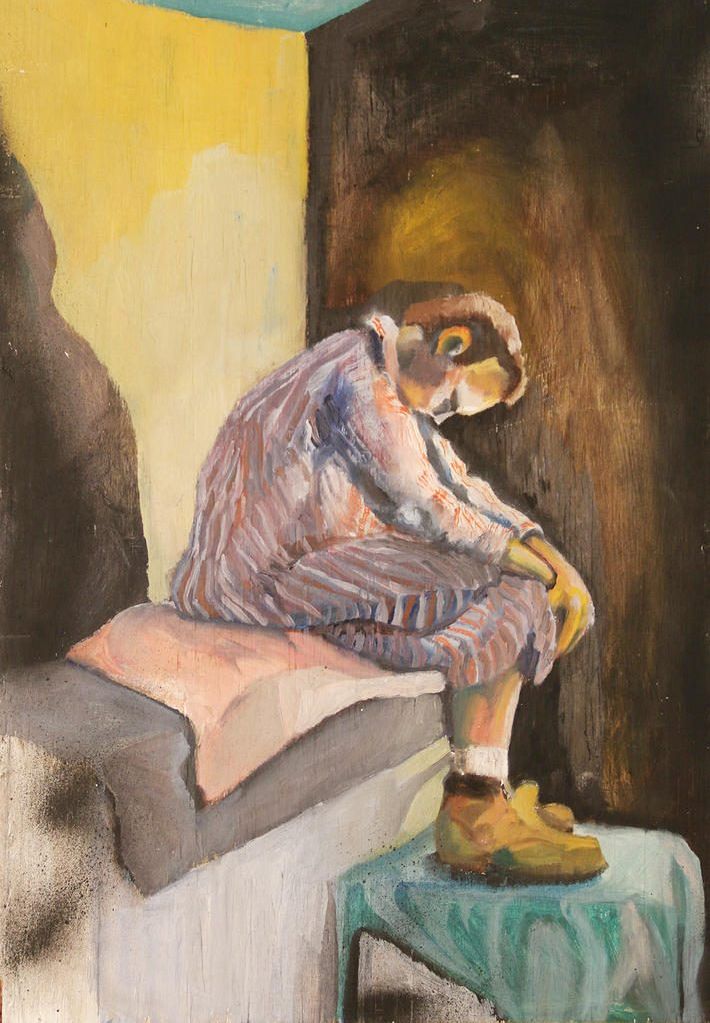 Arts Center of Newcomerstown reopened its doors Saturday, July 11 to present a special collection of artworks titled "Kevin Bachtel: In Art and Spirit."
The exhibit is a colorful array of never seen artwork created by Kevin Bachtel (1964-2019) throughout his life.
When Bachtel was young, he obsessively stayed up and sketched into the early hours of the morning, catching a glimpse of sunrise and watching the bus pass by before realizing it was time for school.
That passion followed him to Columbus College of Arts and Design, where he earned a Bachelor of Fine Arts degree while serving his country as a tank sergeant in the Ohio Army National Guard.
After marrying and relocating to the Cambridge area, Bachtel joined the Eastern Ohio Arts Guild.
His painting titled "Tornado" was awarded the County's Favorite - People's Choice Award at the Salt Fork Arts and Crafts Festival in 1998. That painting now hangs in the ICU waiting area at Southeastern Ohio Regional Medical Center in Cambridge.
In 2007 Bachtel returned to the Salt Fork Festival with a display of large paintings. The paintings were so big they would not fit inside the tent, so he simply placed them around the tent and won the Board of Reactor's Award for Best of Show.
Bachtel also worked with the developmentally disabled in Columbus on the weekends and earned enough to continue his passion.
During the week he painted, hiked and was a daytime dad to his son, Benjamin. He had some health problems, and those struggles brought Bachtel back to family roots in Newcomerstown.
In 2014 he won first place with his painting, "Celestial Being," at Newcomerstown's Bicentennial Celebration.
Many ideas for Bachtel's paintings were inspired by nature as he backpacked across the country. He continued to paint until he passed away in spring 2019 at the age of 54.
"His art has touched the lives of many, many people and will continue to live on forever," said Michael Wise, executive director of ARTSNCT. "Kevin's art firmly stands on its own and not only touches the soul, but it unwaveringly inspires greatness."
"Kevin Bachtel: In Art and Spirit" is on display at ARTSNCT through Monday, Aug. 31.
ARTSNCT is located at 304 S. College St. in Newcomerstown. For more information call 740-575-5710 or visit www.artsnct.org.