Friends of Dalton Library art series opening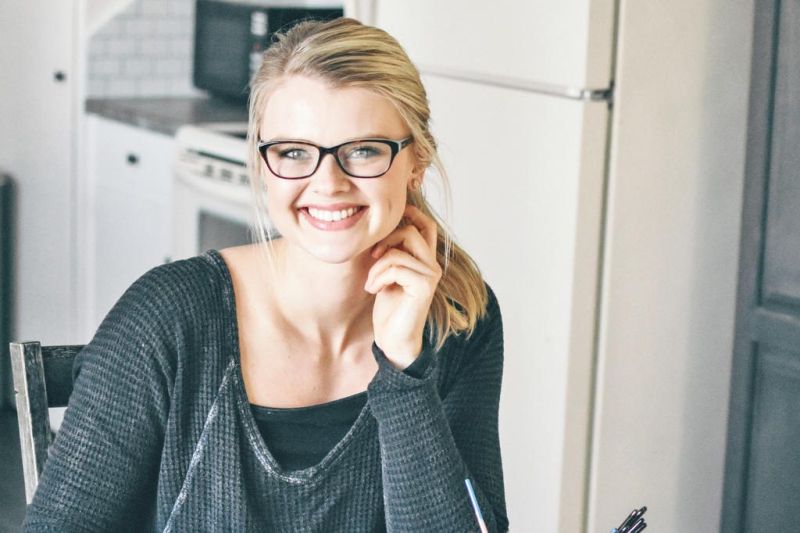 Friends of the Dalton Library will start the second year of its local artist series by featuring 2013 Dalton High School graduate Samantha Grim Masters. Brand coordinator at Jarrett Logistics Systems in Orrville, Masters also is the owner/designer of Words Like Honey, creating handmade décor she sells online.
A public reception to launch her January through March display will be held at the Dalton Library on Tuesday, Jan. 7 from 6:30-7:30 p.m. Light refreshments will be served, and attendees will have the opportunity to talk with Masters and see some of her creations.
Masters' products include solid and canvas signs with inspirational messages and family names by special order, lettered mugs, T-shirts, tea towels, greeting cards, and in-season hand-lettered glass ornaments.
The most popular item during her Christmas season was personalized dog bone-shaped ornaments. She designs hand-lettered event invitations and created the invitations for her wedding to Jacob (Jake) Masters. She also offers digital design services for apparel, décor, logos, business cards and marketing materials.
While her local sales often result from mentions on Facebook and by word of mouth, her WordsLikeHoneyShop on Etsy has had buyers from as far away as Florida, California and Alabama.
In her Dalton Library exhibit, Masters will feature a mix of watercolor art and hand-lettered stock items, along with examples of items that can be customized for special orders. A portion of the proceeds from Masters' library exhibit sales will go to Friends of the Dalton Library to fund special library projects.
For the "how-to" aspect of the Friends of the Dalton Library artist series, Masters will lead a workshop at the Dalton Library the evening of Tuesday, March 10. She will teach participants the "modern calligraphy" she uses for her signs, invitations and other personalized items. Details about the workshop and registration fee will be available at the library as soon as Masters has recovered from her hectic holiday season.
The Dalton Library, a branch of Wayne County Public Library, is located at 127 S. Church St. in Dalton.