Herrera's love of writing results in her first book, 'Tono Lives'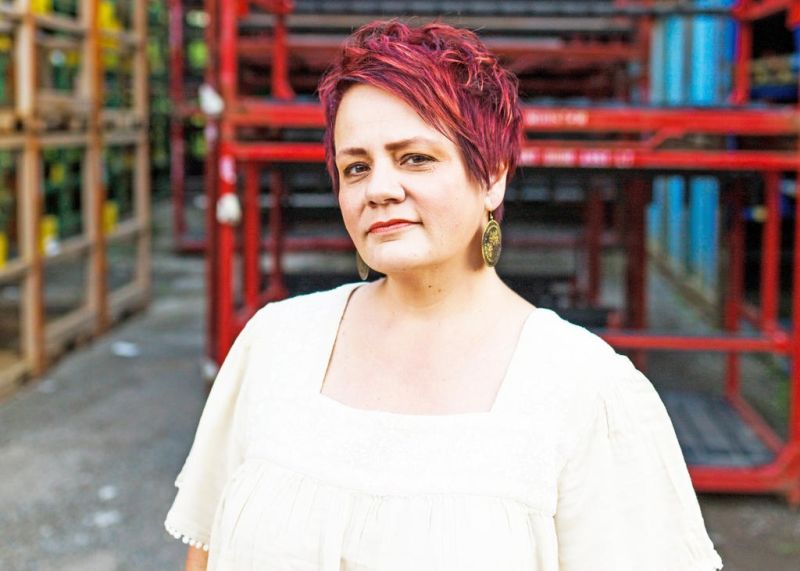 Melissa Herrera has always loved writing.
The Berlin-based author and The Bargain Hunter columnist is publishing her first book this summer, a biography of her husband.
"I've always kept all these stories in my head," Herrera said. "I decided it was finally time I started getting it all down."
Herrera has lived and traveled Mexico extensively with her husband, Antonio, the book's subject. Herrera and her husband met in San Antonio, Texas, where she was on a Mennonite volunteer service project.
According to Herrera, Antonio was a headstrong boy in Mexico whose life had collapsed, propelling him into a maelstrom of violence, death, abuse and crime deep in Mexico.
"This is not a heartwarming tale," Herrera said. "As you read how he comes of age in South Texas, crossing wild rivers and invisible borders, his grit to survive becomes apparent. Trains and drugs and a life of crime consume him, but he is only searching for one thing — a place to call home."
The title of the book is "Tono Lives." Herrera said it is a harrowing first-person account of physical loss, survival and brutal abuse. She said her husband's story through adolescence consisted of a trail of sorrow and adventure to extreme peril.
Herrera used the subtitle line "porque domina todo," which was derived from a quote from a Mexican comic book hero called Kaliman, who was popular in the '70s. "No hay fuerza más poderosa que la menta humana, quien domina la mente lo domina todo."
The translation is "There is no power stronger than the human mind, and whoever dominates the mind dominates everything." Herrera said the quote was a source of inspiration for her husband.
"He had told me these stories all our lives, and I had kept them all in my head," she said.
Antonio — known to friends in Holmes County as "George" — was lost in the streets of the Mexican city of Oaxaca and survived on his own from the age of 6-9. For years he traveled back and forth between Mexico and the United States.
It was uncanny Herrera was able to actually write most of the book in the town of Oaxaca. "I had applied for this writer's residency in 2015 that allowed me to wander the same streets as my husband," she said.
Herrera wrote most of the book at that time, and in subsequent years, she finished the writing and worked with local editor Elaine Starner to complete the book.
"There were times I was really stuck and thought, 'This is never gonna happen.' At one point I think I had put it down for about a year," Herrera said.
Herrera said the writing process was sometimes agonizing. "The writing was harsh and violent and uncomfortable," she said. "But I know Antonio wanted his story to be told."
Herrera said she is self-publishing the book, and it will be available on Amazon. It also will be available to bookstores to buy in bulk from Amazon.
"There are so many authors and stories but not enough publishers that want to publish them," Herrera said.
Herrera's own children designed the book cover, she said.
Some advice she offers to budding authors is "If you have a story, don't extinguish it because you think you don't know how to write. Even if you need to have grammar corrected, that sort of thing can be fixed."
Herrera, who also does social media and freelance writing, said she and her husband talk about moving to Mexico someday.
"He's lived here 30 years now with me; it might be time to do something else," she said. "I love Holmes County, but there's definitely an itch."