Holmes Center for the Arts classes can help beat the winter blahs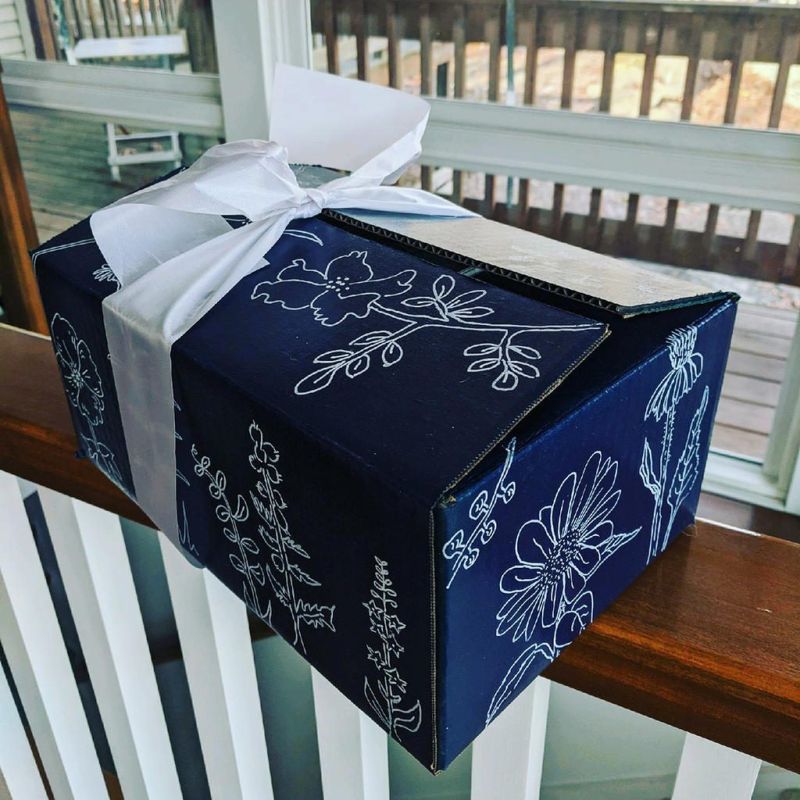 With winter now upon Holmes County and the rest of the area, finding something to do indoors that will capture a person's fancy and inspire them to create is a good way to work through the winter doldrums.
Holmes Center for the Arts is providing many such avenues for both youth and adults, with a number of creative classes on the horizon.
"We wanted to provide as many fun and unique options as possible while creating as safe a space as possible to do them, so our class sizes will be limited," said Holley Johnson, HCA executive director. "For a visual arts class, we are asking that everyone wear a mask, and we will be utilizing social distancing."
Johnson said taking advantage of opportunities to keep one's mind sharp and the creative juices flowing through the winter months can be advantageous, and she said they do have some scholarships available for both children and adults for those who are seeking financial aid to attend classes.
"We don't want money to become an eliminating factor for these classes," Johnson said.
Those scholarships can be applied for by calling Johnson at HCA at 330-473-2879 or at www.holmescenterforthearts.org.
The classes, which will be held at the arts center in Millersburg at 164 N. Washington St., include the following:
Hand Lettering with Megan
This class includes a guidebook, brush pen and 5-by-7 final project, and it will take place Wednesday, Jan. 27 from 6-8 p.m. with a makeup date set for Feb. 3. A second class will be offered Wednesday, Feb. 24 from 6-8 p.m. with a makeup date of March 3.
Acrylic Painting of Animal Portraits
Participants in this class will learn the techniques needed to paint animal portraits by using photos for reference. Students will take home their own unique painting. The class will be held Feb. 10 and/or March 3 with makeup days set for Feb. 17 and March 10, all from 4-6 p.m.
Scrunchies
Learn how to turn fabric scraps into fashionable scrunchies with or without a sewing machine. This class is for those age 8 and up on Feb. 13 from 10 a.m. to noon and Feb. 17 from 6-8 p.m.
Make Your Own Memory Box
Create a keepsake box to store all of those special mementos. This class is for anyone school age to adult and will be offered Jan. 20 from 6-8 p.m. or Jan. 23 from 10 a.m. to noon.
Friday Creative Hour Art Classes
The public is invited to come spend a creative hour with a local artist and educator. Each month HCA will work with a different technique in a relaxed and supportive environment. Join them in putting a creative twist into each Friday evening. Classes will be held from 5:30-6:30 p.m.
Jan. 22 will feature Mixed Media Collage. The class on Feb. 19 will focus on Tissue Geometric Window Star, and the class slated for March 19 will feature the St. Brigid's Cross.
Art for Kids
Art for Kids will be held every Friday in February from 1-2:30 p.m.
Elementary Art
Elementary Art with Mrs. Karen Drongowski will be available for students in kindergarten through fifth grade, with a focus on practicing both 2-D and 3-D visual art skills while using a variety of materials in lessons inspired by famous artists or art movements. Materials will be included.
Middle School/High School Art with Mrs. Cathie Lynch
Middle school and high school artists will hone their visual art skills using a variety of media to explore various drawing and painting methods. Shading techniques, color theory, still life and portrait drawing will be studied. Students are encouraged to bring a sketchbook.
Johnson said classes are chosen for winter arts projects by teacher availability. She said they wanted to achieve two main priorities, the first being the development of classes that would draw both young and old and the other being creating classes that are both fun and diverse, giving people plenty of options to choose.
"We liked the idea of parents being able to bring their teen or their school-age child and make it a fun family time," Johnson said. "We liked the idea of the one-day workshops where someone is not committed to attend these long, six-week classes and you might not know what tomorrow brings. Plus, people get to take home some really neat projects."
Masks and social distancing are required for all visual arts classes. For more information or to register, visit www.holmescenterforthearts.org/art or call 330-473-2879.