HYPROV at PAC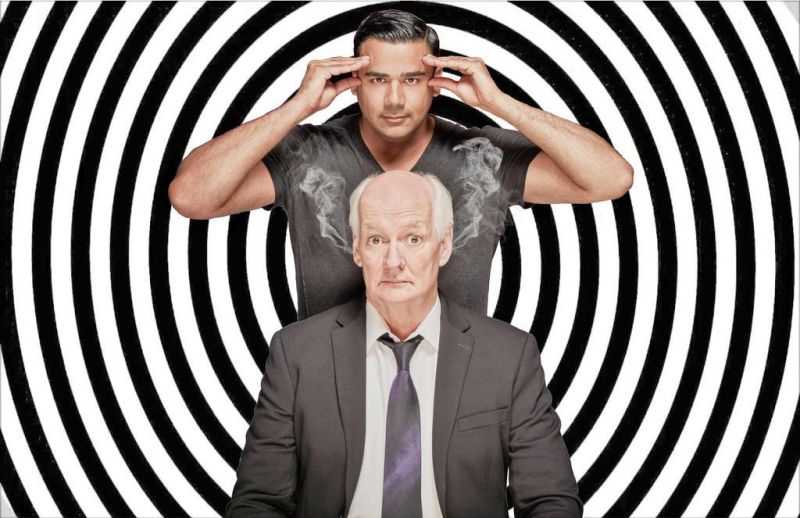 HYPROV: Improv Under Hypnosis will come to the Performing Arts Center at Kent State University Tuscarawas on Saturday, Jan. 18 with an 8:30 p.m. performance time.
From improv and comedy legend Colin Mochrie and hypnotist Asad Mecci comes a new show. Hypnosis and improv — two art forms that have entertained fans, skeptics and everyone in between for decades worldwide — come together as two masters of their crafts unite for a comedy experience.
Twenty random volunteers from the audience will be put under hypnosis by Mecci. The contestants are whittled down until the five best are left on stage, and Mochrie will take the stage to improvise with the top five while they are still under hypnosis. This will be an original theatrical experience, and subject matter may be for mature audiences.
Tickets for HYPROV: Improv Under Hypnosis start at $34 and are on sale at the Performing Arts Center box office, by calling 330-308-6400 or online at www.kent.edu/tusc/pac. The box office is open Monday through Friday from 8 a.m. to 5 p.m. and Saturdays from 10 a.m. to 2 p.m.
The Performing Arts Center's 2019-20 season is sponsored by Michael Taylor Insurance and Financial Incorporated, an Allstate Agency.
Free parking is available for all shows. Kent State Tuscarawas is located at 330 University Drive NE in New Philadelphia.