Kid's Pottery Day is fun for the whole family and benefits OneEighty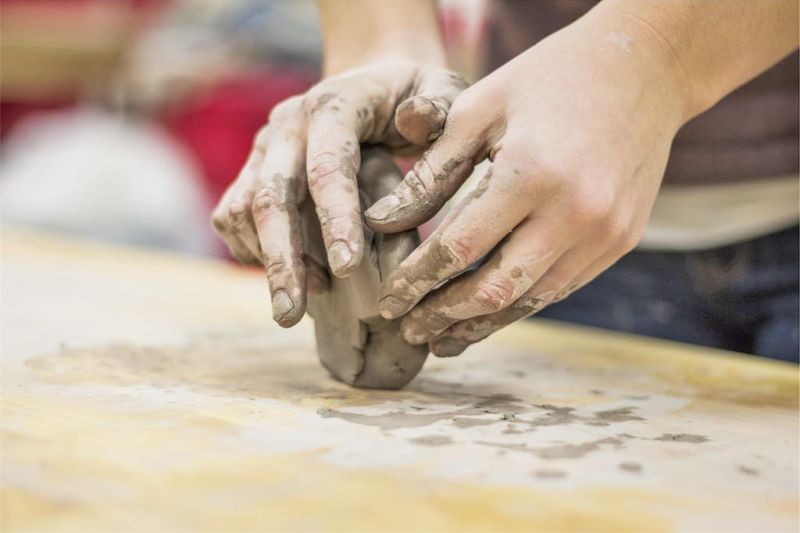 OneEighty will host its annual Kid's Pottery Day from 9 a.m. to noon in the art room at West Holmes Middle School ​on Saturday, Jan. 19.
According to Christy VanSickle, community relations and marketing manager for OneEighty, the family-friendly event started eight to 10 years ago.
Pamela Martin is a member of the board of the Friends and Neighbors of OneEighty and helps to coordinate the pottery event.
"It started with a past board member of OneEighty, Amy Rohr, asking her daughter about having a fun art day that would include children and their parents and family," Martin said.
Rohr is a West Holmes Middle School art teacher.
Martin said the successful event draws approximately 60-90 attendees annually.
Children attending the event often come with siblings and friends as well as parents. "One year a mother brought her daughter and four others as part of a birthday group," Martin said.
Each year the theme for the pottery project is kept as a surprise until the day of the event. Past themes have included fish bowls, picture frames, flowers and hearts.
Fledgling potters are guided by middle school students and volunteer adult guides through the process of creating a piece that is ready to be fired.
Adults attending with children also are welcome to assist or make their own piece of pottery.
Open to children over the age of 4 and their families, the cost is $10 per pottery piece. It is recommended children under 16 attend with an adult.
West Holmes elementary students will have their pottery delivered to the school in February. Others may be picked up at the West Holmes Central Office at 28 W. Jackson St. in Millersburg.
No advance registration is needed.
"I am a retired school teacher," Martin said, "and love to see kids be creative, involved and happy. I am also happy to support Friends and Neighbors of OneEighty."
Friends and Neighbors of OneEighty are supportive auxiliary organizations in both Wayne and Holmes counties. The groups support OneEighty's mission through hosting fundraisers throughout the year and promoting awareness of OneEighty's services.
Julie Synder is a board member of the Holmes County Friends and Neighbors. "We are always looking for new members to join," she said. "We are also looking to fill a spot on the board. Board members assist with planning fundraising events in Holmes County and promoting awareness of the services of OneEighty."
Anyone interested in becoming a member or joining the board of the Holmes County Friends and Neighbors of OneEighty is invited to call the Millersburg office at 330-674-1020.
Proceeds from the pottery day benefit OneEighty of Wayne and Holmes Counties. "OneEighty's mission is to help people change direction who are dealing with domestic violence and sexual assault, substance abuse and addiction, mental-health issues, and homelessness," VanSickle said.
For more information email Tina Zickefoose at zickefooset@one-eighty.org or call 330-674-1020.
West Holmes Middle School is located at 10901 OH-39 in Millersburg.