Little Theatre acting workshop goes online for kids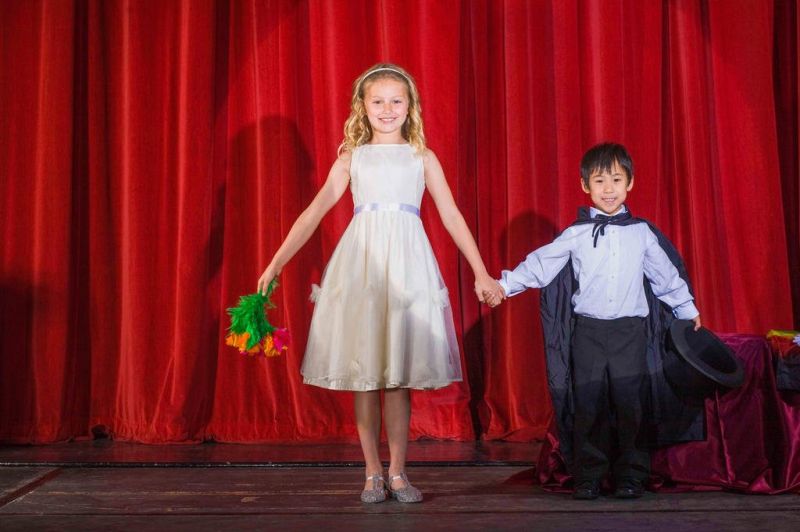 The show must go on, even during the COVID-19 pandemic.
In light of social distancing, The Little Theatre of Tuscarawas County has moved its children's workshop program online and is currently taking registrations through July 4 on the website at www.thelittletheatreonline.org.
First-graders through fifth-graders are invited to attend the camp sessions on Mondays and Wednesdays with prerecorded activities on Tuesdays. Prerecorded activities will include a virtual two-hour program that participants can watch on their own.
Sixth-graders through high school seniors will attend Tuesdays and Thursdays. Older students on Wednesdays will do small-group activities, discussions, and Q-and-A sessions.
Mary Maxwell is a soon-to-be Ohio State University graduate and is organizing the workshop at The Little Theatre as part of her internship. She said 20-30 kids usually participate in each age group every year.
"We are hoping for the same this year, and going virtual means that we do have the capability to accommodate more children. We want to be as accessible and accommodating as possible," Maxwell said.
Pat Potter of The Little Theatre said, "In years past the kids have had not only onstage but backstage and lighting opportunities, plus working on plays and scenes involving several people. Since we can't do that this year, there will be more individualized instruction and will be challenged to study different aspects of theater by being coached by veteran actors. All of the coaches have helped in the past and have been instrumental in making the workshops successful."
Along with instructions from actors and directors from the theater, each student will receive a Theatre in a Box, which may be picked up at the theater July 10-11. For the younger students, the box will include a camp T-shirt, craft projects and instructions for activities to do during the workshops. For the older ones, the box will include a camp T-shirt and materials needed for their selected interest group.
The workshops will begin July 14 and run through July 31 on the assigned days for age groups on a Zoom meeting between 4-6 p.m. A prerecorded virtual performance will be held Aug. 1 with the students. Campers also can schedule individual times with their teachers as needed.
The final performance on Aug. 1 will feature acting scenes, puppets, dance numbers and more, given by the students. Family and friends will be able to watch as well.
Young students will learn warm-ups, games, dances and short monologues. Older students will be able to choose a program such as script writing, Shakespeare, costumes, stage management and set design.
"When college and older high school kids help with the workshops, they have the opportunity to learn more about directing and also can use the workshop experience on their resumes along with a recommendation from me," Potter said.
Potter also said most of the volunteer instructors have either attended the workshops, been in shows at the theater or worked onstage at their high schools.
"I would recommend this camp to the kids for many reasons," Maxwell said. "For one, it is a great way for students to interact with their peers before the school year starts. This camp allows for creativity, fun and spontaneity, and we believe these are things that students miss amidst the quarantine."
Maxwell described the goal. "Ultimately, we want these camps to provide students with the ability to strengthen their skills, an introduction to new concepts that relate to theater and the world outside of the theater, and a platform that is accessible and accommodating for each student in a way that allows for both group and individual creative growth," she said.
"The workshops have always been successful, and we have witnessed many attendees become more confident in numerous areas of their lives," Potter said. "It's exciting to witness a child who is shy blossom into a performer."
Maxwell said the theater is dark until January, and the workshops are the first of hopefully many virtual initiatives by the theater.
The workshops are $50 per student. If financial assistance is needed, scholarships are available from the Karen Huffman Scholarship Funds, and forms for the scholarship are on the website.
Questions about the virtual children's workshop can be made to Potter at ppotter@roadrunner.com or Maxwell at 330-440-3153 or marycate1996@gmail.com.