Local artist chosen for juried state show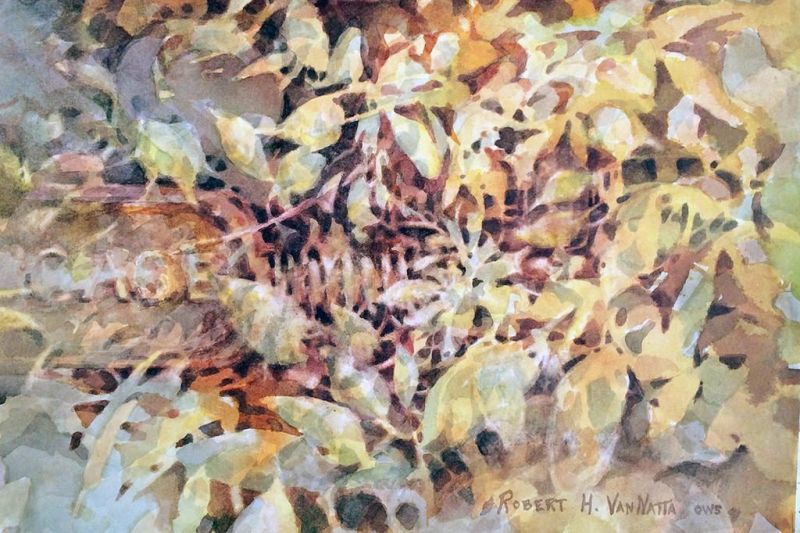 Holmes County artist Robert H. VanNatta has had a water media painting selected for Watercolor Ohio 2019, the 42nd annual juried Ohio Watercolor Society exhibition at the Mansfield Art Center in Mansfield.
The exhibition will open on Sept. 28 and run through Oct. 27. An opening reception by the Ohio Watercolor Society will be held on Sept. 28, starting at 1 p.m.
Sponsored by the Ohio Watercolor Society, a nonprofit fine arts organization, this competitive juried show annually attracts entries from the entire state of Ohio and areas along its boundaries. Chosen for the exhibition were 79 paintings from 275 entries submitted by 172 artists.
A nationally recognized juror from outside Ohio juries the show. This year's juror of selection and awards was William Vrscak of Pittsburgh, Pennsylvania. Vrscak is a free-lance artist/ Illustrator and signature member of the American Watercolor Society, the Associated Artists of Pittsburgh and the Pittsburgh Society of Illustrators. He also is a renowned workshop instructor and teacher whose watercolor paintings have earned national and international recognition and awards.
An exhibition of works including all of the award winners will tour the state of Ohio following the conclusion of the full exhibition at the Mansfield Art Center. More than 350 Ohio artists are signature or associate members of the Ohio Watercolor Society, which was established in 1978 to further the stature of aqueous painting as a major art medium and to assist in the education of Ohio artists and the general public.
The Mansfield Art Center is located at 700 Marion Ave. in Mansfield.