Local artists chosen to exhibit at Muskingum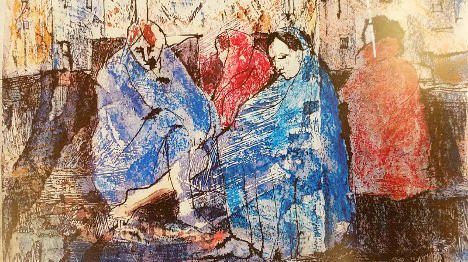 The Tuscarawas County Center for the Arts in partnership with Muskingum University's Louis O. Palmer Art Gallery, under the direction of professor Yan Sun, will present "Bryce C. Browning and His Circle," a collaborative exhibition celebrating select works of the late Browning and other artists from Tuscarawas County.
Browning was a beloved art teacher at Dover High School. He retired in 1986 and died in 2018.
Eastern Ohio artists representing Browning's circle include Sarah Dugger, Jackie Holan, William Koch, Douglas Laubacher, Deborah Morrison, Scott Morrison, Vivian Mosley, Barbara Palmer, William Schultz, Peggy Sibila, Stephanie Space, Jon Stucky, Ginny Stocker and Kyle Valentini.
The exhibition hopes to be an exciting viewing experience for visitors. The juxtaposition of diverse media and artistic style create a fusion of ideas and creative solutions.
The Palmer Gallery, located on the campus of Muskingum University, 110 College Drive, New Concord, is open Oct. 5-26 from 10 a.m. to 2 p.m. on Monday and Wednesday and 10 a.m. to 4 p.m. on Tuesday and Thursday. Admission to the gallery is free, but masks will be required.
The exhibition is sponsored in part by the Ohio Arts Council, The Pietro – Martinelli Charitable Fund and The Kimble Foundation.