Local poet to share poetry at 2 haiku workshops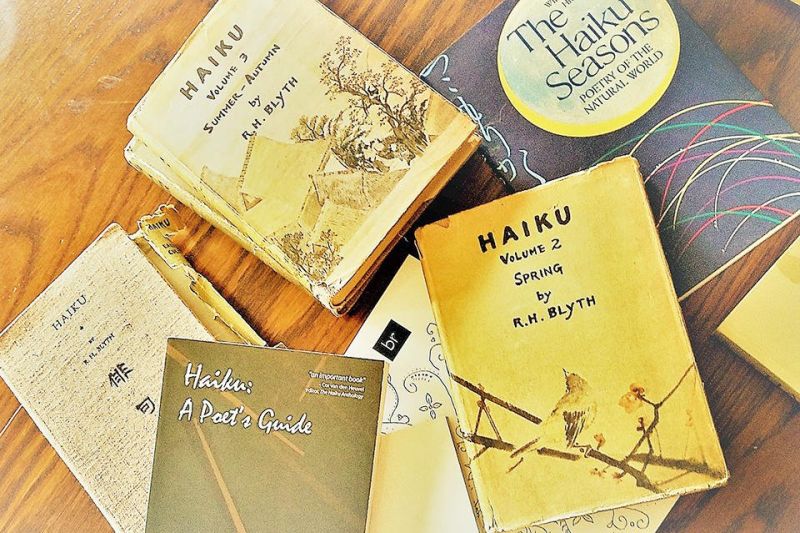 In observance of National Poetry Month, the Dover Public Library will host two workshops on haiku poetry on Saturday, April 13 in the library's community room. The first haiku presentation session will begin at 2 p.m.
"As elementary school students, most of us were introduced to haiku as a means of learning to count syllables. Later we likely read the works of Japanese haiku masters: Bashō, Buson, Issa and Shiki," said Julie Warther, who will present both workshops.
Concerning the first workshop, Warther said, "Almost everyone has written a haiku at one time. Unfortunately many still view haiku as a poem with a specific syllable count or a nature poem. This workshop is designed to debunk some of the myths surrounding haiku and introduce contemporary English-language haiku, a deceptively simple, little poem, which employs rich imagery, brevity, juxtaposition of two distinct parts, seasonality and an objective awareness of one's surroundings. Writing haiku is the ultimate exercise in the writing dictums: 'less is more' and 'show, don't tell.' So it is understandable that while the general principles of haiku can be learned quickly, poets will work a lifetime toward mastery."
The second haiku workshop will follow the first program and will begin at 3:15 p.m. During the workshop participants will examine and discuss English-language haiku from some of the top haiku poets writing today.
Participants also will have some writing exercises and will try their hand at writing their own haiku. For those interested in publication, those in attendance will take a look at current journals and contests available in this niche market.
Warther, author of "What Was Here" (Folded Word Press), lives in Dover and serves as Midwest regional coordinator for the Haiku Society of America, an associate editor at The Heron's Nest and on the Red Moon Anthology Editorial team.
Warther was one of 17 poets featured in "A New Resonance 9" (Red Moon Press) and has co-edited, along with Jim Kacian, "Echoes 2" and "A New Resonance 11," both of Red Moon Press. In addition Warther was instrumental in establishing The Forest Haiku Walk in Millersburg and the Seasons of Haiku Trail at The Holden Arboretum in Kirtland to feature the work of other poets and bring further awareness to haiku.
For more information or to register for either of the free programs, call the Dover Public Library at 330-343-6123.
The Dover Public Library is located at 525 N. Walnut St., directly across from Dover High School.