MassMu offers Youth Portrait Workshop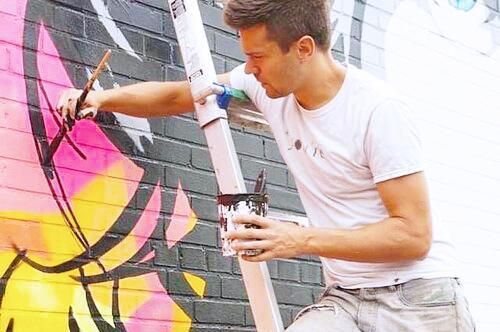 Children grades 6-12 are invited to the Massillon Museum's Youth Portrait Workshop on Wednesdays, July 14 and 21 from 5:30-7:30 p.m.
Registration is open, and space is limited. Visit www.MassillonMuseum.org/Tickets or call 330-833-4061. The fee is $55 ($45 for MassMu members) and includes all supplies.
Canton-based artist and instructor Tim Carmany will teach the basics of portraiture using acrylic paint with each week focusing on a different topic. Subjects include self-portraits, portraits of famous figures and animal portraits.
The workshop complements "A Thrilling Act: The Art of Anthony Eterovich" in MassMu's Aultman Health Foundation Gallery. Students are encouraged to explore that gallery to learn more about the famous portrait artist and his work.
Carmany is a visual artist specializing in reverse glass paintings and large-scale murals. Starting his career in Chicago, he has traveled across the country exhibiting in Philadelphia, Los Angeles and across the state of Ohio. He owns The Hub Art Factory in downtown Canton and teaches art integration classes for children and adults.
The Massillon Museum is located at 121 Lincoln Way E. in downtown Massillon. A visit to the Massillon Museum is always free, and everyone is welcome. Free parking is available on adjacent streets and in nearby city lots.
For more information call the museum at 330-833-4061 or visit www.massillonmuseum.org.