MassMu puts out call for artists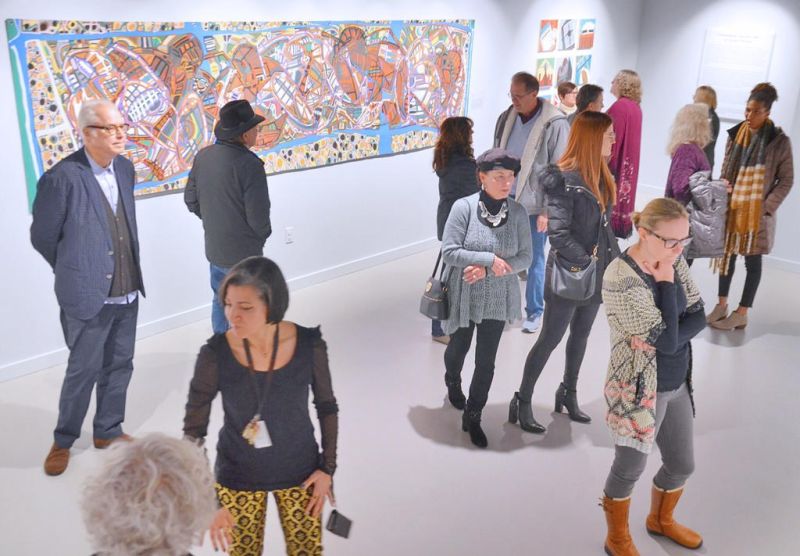 The Massillon Museum's Studio M, which occupies a space newly created during the expansion project, is dedicated to presenting contemporary art. Selected artists are represented with a six-week thematic show.
Artists who reside east of the Mississippi River may apply through Dec. 31 for the 2023 Studio M exhibition season. Proposals should be submitted to www.massillonmuseum.org/artist-opportunities.
Every entrant must be a member of the Massillon Museum; new memberships are welcome at any time. Online guidelines include information about application procedures, individual and small group proposals, the scope of artwork appropriate for Studio M, delivery and pick-up requirements, artwork presentation specifications, artists' receptions, sales, and promotion.
"Although Studio M now resides in an inviting new space, it has hosted more than 60 diverse exhibitions since its inception in 2004," according to Studio M coordinator Emily Vigil.
Artists interested in pursuing a Studio M show can email her with questions at evigil@massillonmuseum.org.
The Massillon Museum receives operating support from the National Endowment for the Humanities, Ohio Arts Council and ArtsinStark, as well as marketing support from Visit Canton.
MassMu is located at 121 Lincoln Way E. in downtown Massillon. A visit is always free. For more information call 330-833-4061 or visit www.massillonmuseum.org.