MassMu to host Celebration in Art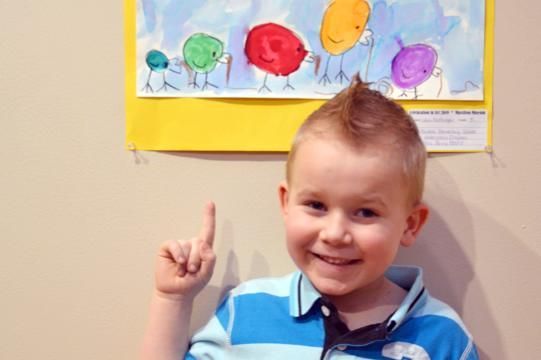 The 2020 Celebration in Art show will open on Sunday, Feb. 16 from 2-4 p.m. with a reception for young artists from 24 public and parochial schools throughout Western Stark County. The party is free and open to everyone; reservations are not necessary.
The show will include more than 240 2-D and 3-D student creations. Schools that have submitted student artwork include Amherst Elementary, Edison Middle School, Fairless Elementary, Fairless High School, Fairless Middle School, Franklin Elementary, Genoa Elementary, Jackson High School, Jackson Memorial Middle School, Lake Cable Elementary, Lohr Elementary, Massillon Intermediate School and Junior High, Massillon Washington High School, Northwest High School, Perry High School, Pfieffer Intermediate, Sauder Elementary, Strausser Elementary, TC Knapp Elementary, Tuslaw Elementary School, Tuslaw High School and Middle School, Watson Elementary, and Whipple Heights Elementary.
A concurrent reception will be held in the museum's new Studio M gallery on the second floor for "Fuse: New Works by Deborah Pinter." That exhibition can be seen through March 22.
Also in the afternoon of Feb. 16 will be the opening of a new Fred F. Silk Community Room exhibition, "My Community: Through the Eyes of the 21st-Century African American Child."
Sponsored by the Kent Area Chapter of The Links Incorporated, the photography exhibition by fifth- to eighth-grade students will continue through March 22.
Visitors also will enjoy opening the door to Oscar the Skeleton's cabinet, seeing the "Immel Circus" and visiting the new Paul Brown Museum exhibits: "Paul Brown's Professional Teams: History of the Browns and Bengals," "Massillon's Gridirons," and the 30-foot-long Paul Brown/Massillon Tiger timeline.
In the museum's lower-level lobby, guests can see artwork by Stark County's Art Educator of the Year award finalists including Christopher Triner, who earned the top honor. That display will continue through Feb. 21.
The Celebration in Art exhibition will remain on display through March 15. It may be seen during regular museum hours Tuesday through Saturday from 9:30 a.m. to 5 p.m. and Sunday from 2-5 p.m. A visit to the Massillon Museum is always free.
The Massillon Museum is located at 121 Lincoln Way E. in downtown Massillon.