McCreery brings passion for music to the Wayne County Fair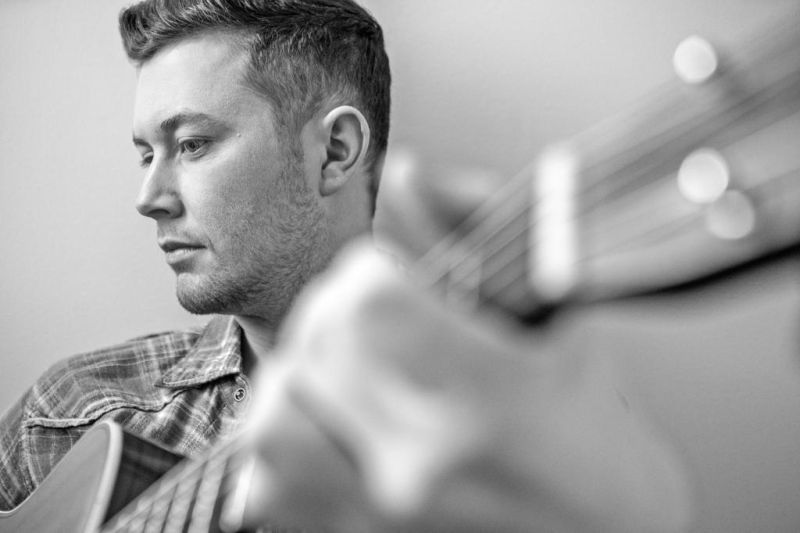 Ever since Scotty McCreery hit the big time with his performance on "American Idol" in 2011, things have been going pretty well for the country music singer.
McCreery's first album, "Clear as Day," debuted at number one on the all-genre Billboard Top 200 that same year, and McCreery has headlined ever since.
Fans will get a chance to see McCreery in person at the Wayne County Fair, where he will headline at the grandstand on Sunday, Sept. 8 at 8 p.m.
McCreery said despite all of the glitz and glamour that comes with stardom, he will never take any of it for granted.
"I can't remember a time in my life when I wasn't singing," McCreery said. "I started singing in the church and taking guitar lessons in elementary school, so it was something that I was always doing. People would always say to me, 'You're pretty good,' but I never gave it much thought until things started to really happen fast with 'American Idol.'"
McCreery shot into the spotlight with his victorious performance on "American Idol," and while he has enjoyed singing from his early childhood days, he said he never expected it to develop into anything so huge.
"Once everything got going, you're hoping to get out there and make as big of a splash as you can, but as far as what has taken place, I never really thought of this as being a realistic career, but I am blessed that it has happened," McCreery said.
With the 2016 release of a new book, "Go Big or Go Home: The Journey Toward the Dream;" gold and platinum albums; and hit songs like "Five More Minutes," which he penned for his grandfather after he passed away, McCreery continues to be in high demand. That hasn't stopped him from remaining grounded and focused.
"I have an incredible family and incredible friends who keep me grounded, which is why I try to stay at home in North Carolina as much as I can," McCreery said. "They are probably the key in keeping me who I am."
McCreery said every venue and every performance has a different vibe and its own unique feel.
"Every night is different, which is awesome," McCreery said. "We see fans who we have seen 40 or 50 times, and we see new fans every time we perform, and either way you want to put on a good show for them and make it special. For me, that sense of jazzed-up nerves is what makes each performance so exciting. Once I hit the stage, it always feels like home, but before I go out there, it still kind of gets me."
McCreery said because he got his start on "American Idol," he sees fans in the audience from young children, to screaming teenage girls, to grandmas and grandpas. He said giving back to his fans is something he always tries to do.
McCreery said without his fans he wouldn't be where he is today, so he tries to show appreciation and gratitude each night out. That is why he enjoys singing the old favorites that fans recognize and clamor for at every venue, but it also drives him to create new sound and new music to introduce to the public.
He said he can't afford to get stagnant and get stuck in one particular stream or it would get old for both him and his fans.
Not just a performer, McCreery writes his own music. He said he takes his own life experiences and melds them into his music, which he believes keeps his songs meaningful and helps bring out the passion in his music.
"I want my music to be relatable to other people. That is probably the main theme of my music," McCreery said. "I think performing and writing are two very different thrills and a different rush for me. The live performances are an instant rush, one of those things where you get on stage, sing your song, and people are yelling and screaming and singing right along with you. But when you're writing and recording music, it is a delayed rush where you dive in and it can take months or years for anyone to hear the song. Both of them are equally satisfying."
McCreery said when he is writing a song, he can tell when it meshes and really flows into something exciting.
"Not everything is a hit. That's for sure," McCreery said. "But it is exciting when that song comes along and you just know it is something special."
Something special is what McCreery fans can expect to experience as the Billboard Music Award winner brings his style, flair and love for music to the Wayne County Fair, where he will perform his old favorites and plenty of new tunes from his current album, "Seasons Change."