Mid-Summer Night Art Affair returns for 17th year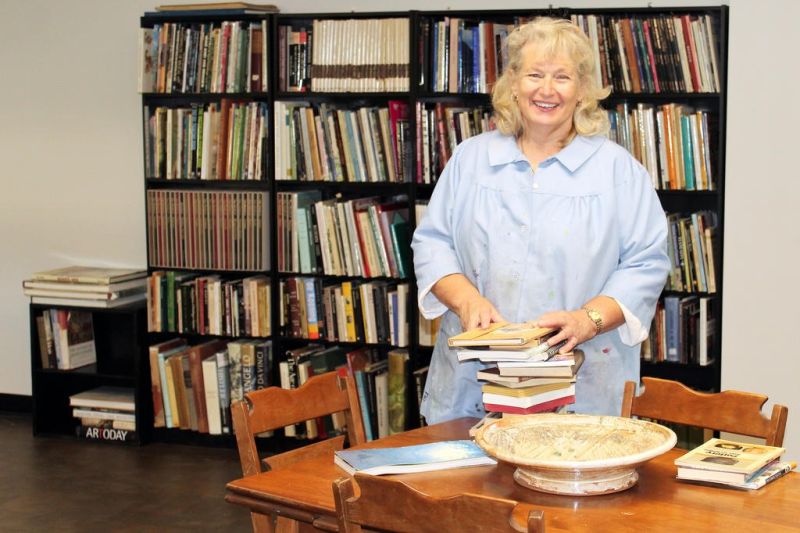 The artwork at the 17th annual Mid-Summer Night Art Affair is not to be missed. The Tuscarawas County Center for the Arts in New Philadelphia will welcome approximately 45 artists to this invitation-only show to be held in the Foland Gallery. A variety of works will be on display including sculptures, paintings, drawings, ceramics, mixed media and photography.
"The quality of work from local artists is on par with what you see in a larger city," said Jeannine Kennedy, TCCA employee. "A lot of the work is contemporary or cutting edge, but no matter what you're drawn to, you'll find something you like."
All the artists have a connection to the art center, but some don't have an opportunity to participate in shows at other times during the year. "It's an opportunity to pull in other artists, some who are not local," Kennedy said.
The shows are a good place to find art to decorate your home. "Why not decorate with something original and support local arts?" Kennedy said. "One thing to remember is 'good art don't match your couch.'"
The show will open with a free public reception on Saturday, July 20 from 7-9 p.m. Bob Ventre will be on the stage performing jazz guitar, and refreshments will be provided. The show will close on Sept. 4, and it is free to see during regular TCCA hours, although donations are appreciated.
"The arts are vital for a good quality of life, but art organizations can't survive without funding," Kennedy said. "This center was built with nickels and dimes from a lot of people and with donations from large corporations."
The next big mission of the TCCA is to generate enough support to keep the TCCA going and to build a staff. Currently Kennedy is the only paid employee, and the center runs mostly on volunteers.
Kennedy praised the arts resurgence in New Philadelphia, where there is even art on display in the mayor's office. Tuscarawas County is a good place to be if you are an artist or enjoy art-related activities.
"We are not as sequestered as you might think. We are very fortunate to be within a two-hour driving distance to Cleveland, Pittsburgh and Columbus," Kennedy said.
With the remodeling of the upstairs area of the arts center, a separate Member's Gallery has been added, allowing for two shows to be held at the same time. During the Mid-Summer Night Art Affair, a mixed media show by artist Peggy Sibila will be on display at the same time. "It's really nice that we can do that," Kennedy said.
The remodel has been popular with arts center members and guests. "People really love it. They love the space. It's very contemporary and almost like a gallery you'd see in a big city. It's every bit as good as what you would see in New York City," Kennedy said.
There also is a small gallery where the TCCA has some of its permanent collection pieces on display at all times. The remodel has allowed classes and meetings to be moved to a space in the back of the center instead of being held in the main gallery.
Since its inception 17 years ago, the arts center has provided a multitude of benefits for the community in addition to the art shows held there. Many arts-related organizations meet there including the Tuscarawas County Writers' Guild, the Tuscarawas County Art Guild and the Fiber Arts Guild.
A variety of classes are offered, and the newest edition is an art library. All the books and furniture for the library were donated by members of the TCCA. Many parents use the library as a place to relax while their children attend classes at the center.
The center at 461 Robinson Drive SE is open Monday through Friday from 10 a.m. to 2 p.m. and on Saturdays from noon to 4 p.m. "There's always something on the walls to look at," Kennedy said.