Mitchell named to state arts professionals board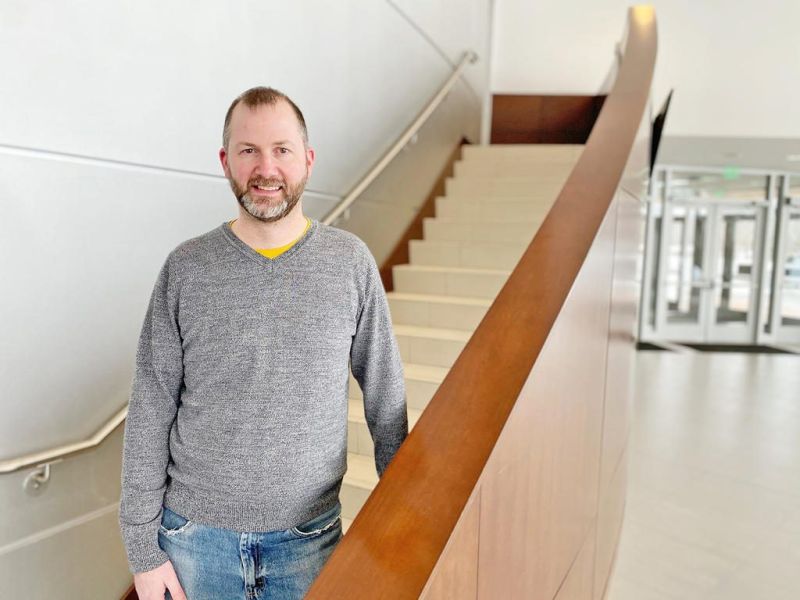 David Mitchell, general manager at the Performing Arts Center at Kent State University Tuscarawas, has been named to the board of directors of the statewide Ohio Arts Professionals Network. According to the organization's website at www.oapn.org, the purpose of the Ohio Arts Professionals Network is to support and grow the touring arts and culture industry in Ohio.
"It's an industry organization that is charged with bringing together artists, agents and presenters that have a vested interest in seeing the arts succeed in Ohio," Mitchell said. "The presenters are largely from Ohio, but the agents and talent may be from anywhere. So the board is made of people from around the country as well as Ohio."
The network focuses on the performing arts in Ohio.
The last year has been one of tremendous challenges for the performing arts in general, and the PAC has been no exception, Mitchell said.
"It's not just us, but everyone in the entertainment industry has been decimated by the pandemic," he said. "Many of the agencies we were accustomed to working with have gone out of business. Their employees then scramble to try to create new agencies to represent talent, so it has been a major shuffle going on throughout the business.
"We learned in August from the governor's office that we might be able to start reopening with restrictions. We held a fall fundraising event and were considering getting some shows going in November, but then there was a spike in the number of COVID-19 cases, and it just didn't make sense. It has been a unique time to say the least."
Mitchell had been an active participant in the Ohio Arts Professionals Network for several years before joining the board.
"If there is any silver lining to the pandemic," he said, "it's that the arts community has really rallied around each other for support. We've actually spoken more over the last year than we normally do. We worked with the Ohio Citizens for the Arts, which is the advocacy arm of the Arts Professionals Network, to put together a survey of 16 arts venues across Ohio last year, most of them about the same size as the PAC. Putting that together brought me much more activity with the network at the state level, and the network reached out to ask if I'd like to be a board member."
Mitchell will serve his term through December of this year.
"We have really great things going on all over the state," Mitchell said. "I hope we can increase awareness of what is happening in the performing arts in Ohio, as well as raise the quality of the arts in the state overall. It's about being a support network to others and lending a helping hand. There's a lot of communication within the network, and it's a great resource for discovering what works and how to better offer a high level of entertainment in our communities."
Along with monthly board meetings and member duties, board members receive ongoing training such as equity and diversity training this month. "I think it's a good thing to offer such training in the current climate," Mitchell said.
Mitchell said he hopes to return high-level touring entertainment to the PAC in the coming year.
"When the whole pandemic started," Mitchell said, "I had an entire season booked and ready to go. Until we understood how long this was going to spread out, we just pushed bookings back until it became very obvious that we had to cancel the 2020-21season. We're ahead of schedule as far as things being booked. We will just have to make some changes with contracts. We think — we think — we should be ready to start up again in the fall of this year.
"But that will, of course, be contingent upon the state lifting capacity restrictions. Right now, we are restricted to 300 seats. We can't bring in the kind of quality shows we normally offer with only 300 seats. So we are working under the assumption that those restrictions will be lifted and we'll have a season as usual. Then the question becomes 'what is the consumer confidence level?' We will do further surveys to try to get a handle on that."
Previous surveys have seen audiences split over whether they were ready to return to theater venues.
"I take comfort in the fact that arts and theater have been around for thousands of years," Mitchell said. "We'll be fine longterm. In the short term, we need restrictions lifted across the country. We think by fall we should be good."