National STOMP tour stops in Tuscarawas County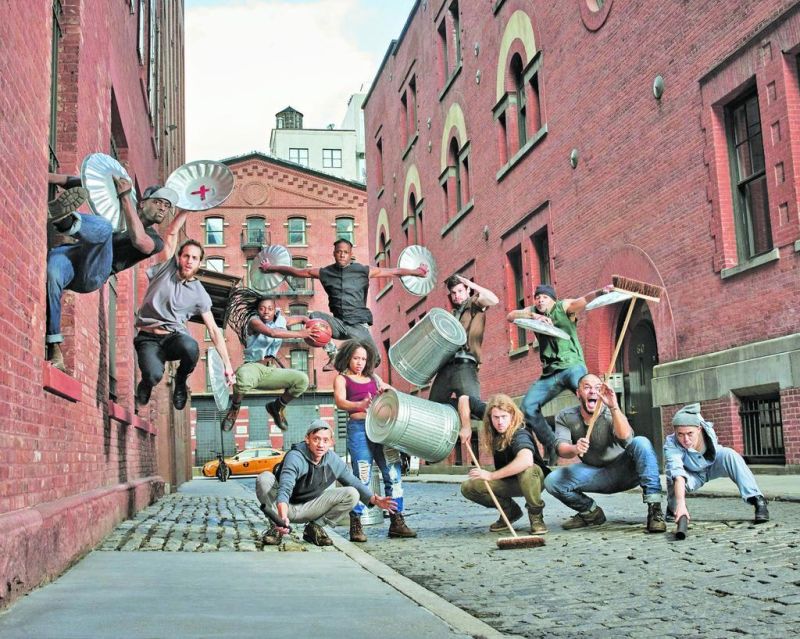 The international sensation, STOMP, will come to the Performing Arts Center at Kent State University at Tuscarawas with two performances Jan. 14-15 at 7:30 p.m.
"When people think about shows that have been to the Performing Arts Center over our 10 seasons, STOMP is one that I hear about constantly as to when it will return," said David Mitchell, general manager of the Performing Arts Center. "It's always great to hear about our audience's past experiences, and I love being able to bring in a show again that many people are excited about."
From its beginnings as a street performance in the United Kingdom, STOMP has performed for more than 20 years in more than 50 countries and been shown to 24 million people. Luke Cresswell and Steve McNicholas created the production and are continuing its run today including a North American and European tour, a permanent London company, and a sold-out production in New York's Orpheum Theatre.
The show has kept fresh by incorporating new pieces including two this year.
Co-founder/director Cresswell said the performers make a rhythm out of anything they can get their hands on that makes a sound. Combining percussion, movement and visual comedy, STOMP has created its own form of rhythmic expression using both household and industrial objects as musical instruments.
It is a journey through sound, a celebration of the everyday and a comic interplay of characters wordlessly communicating through dance and drum.
Tickets for the performances start at $45 and are on sale at the Performing Arts Center box office from 8 a.m. to 5 p.m. Monday through Friday and 10 a.m. to 2 p.m. on Saturdays, by calling 330-308-6400 or visiting www.kent.edu/tusc/pac.
The Performing Arts Center's 2019-20 season is sponsored by Michael Taylor Insurance and Financial Incorporated, an Allstate Agency.
Other January shows at the Performing Arts Center at Kent State University at Tuscarawas include Tracy Lawrence, HYPROV: Improv Under Hypnosis, Mitch Albom and Thor Platter. And those are not the only shows that are still coming this season.
"While the season is half over, there is still plenty of variety of shows to experience," Mitchell said. "The Broadway shows, 'Finding Neverland' and 'An American in Paris,' will both captivate the audience, and I know it's something they are going to enjoy. We also have 'That Golden Girls Show,' a puppet parody which will be an absolute riot. The Tap Pack is a recent addition to the season and will bring world-class tap dancers from Australia to our stage."
Mitchell said there are a number of other shows still available that can bring people together.
"Music is something that can always bring us together, and we have several concerts that I really think people will enjoy. A Cappella LIVE is one that brings together four very different internationally known a cappella groups to share the stage. Jenn Bostic is a Christian singer/songwriter that blends hints of blues, soul, country, pop and gospel, and The Moxie Strings bring an innovative look at the cello and violin. We also have something for our littlest audience members in the show, 'Llama Llama Live!,' which will be a hit for the whole family," Mitchell said.
Free parking is available onsite for all shows.
The Performing Arts Center at Kent University at Tuscarawas is celebrating its 10th season. They have several different packages for their shows available now on their website.
Mitchell said the arts are important to the community. "Local arts events are one of the best ways to gather individuals and build communities around a shared experience. The arts bring us together and offer us a way to see each other for the individuals we are and celebrate the differences in all of us. The arts make us feel. Plus going to an arts event is fun."
The Performing Arts Center at Kent State University at Tuscarawas is located at 330 University Drive NE in New Philadelphia.