New Phila's Art on the Alley returns for its second year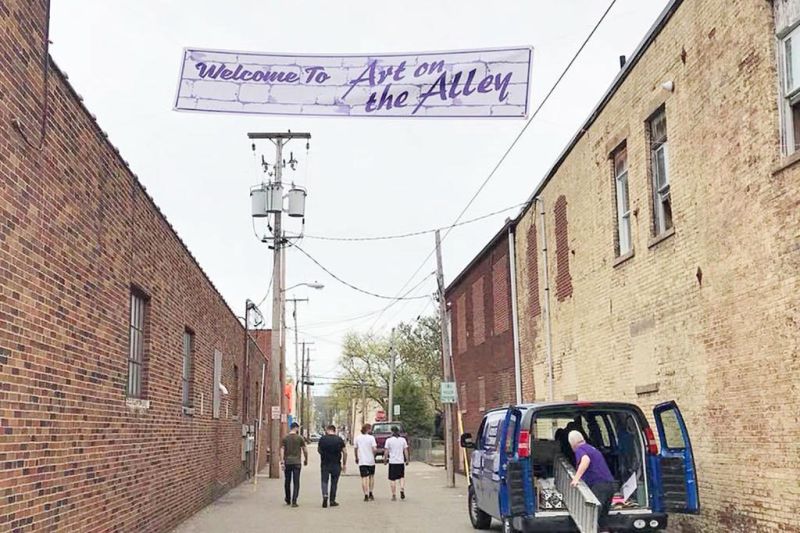 Back by popular demand, Art on the Alley will return to downtown New Philadelphia's alleyways for two set dates in 2019: Sunday, May 5 and Sunday, Oct. 20 from noon to 5 p.m.
This year Art on the Alley will expand its footprint. While keeping the original location between Ashwood Lane and First Drive, the event also will expand across West High to the new Alley Cats Marketplace location. The expansion will allow for more artists, local businesses and the community to participate at the event.
Art on the Alley is a family-friendly community event that seeks to connect residents with many of the artists and innovators that are enriching the local culture. Artisans displaying a wide variety of styles, mediums and wares will be in booths along Ashwood Lane and First Drive between the Alley Cats Marketplace and the Ezekiel Project.
Popular local food trucks and downtown cafes will have food and refreshments available for purchase while live music and entertainment will be hosted on several stages, along the alleys and in local businesses.
Visitors are encouraged to utilize downtown New Philadelphia parking as the two alleyways will be closed to through traffic. If interested in participating at Art on the Alley as a vendor or sponsor, email Wilma at wilma.k.levengood@gmail.com.
Follow Art on the Alley on Facebook for the latest updates on the May and October event dates.