New press, printmaking exhibit at the arts center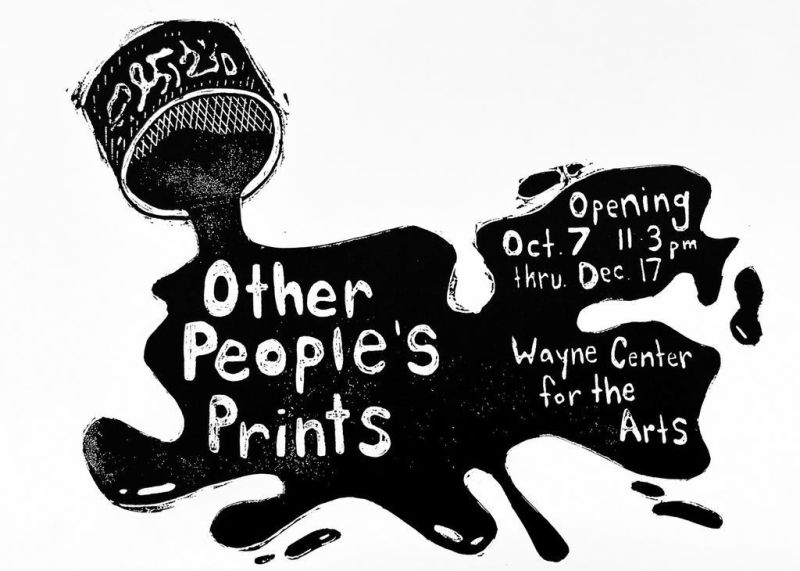 This summer Wayne Center for the Arts received a large delivery. Thanks to the Robert and Esther Black Family Fund of the Richland County Foundation, WCA is expanding its printmaking program with a new printing press.
Darcy Haynes, visual art and outreach coordinator at WCA, has been building a print program for the past two years. "I saw a need in the community for a printmaking program, classes and access to a press," she said.
The printing press, nicknamed Willard, is a Concord C-25 Combination Press. Willard is versatile and can print everything from linoleum, wood and copper to harder surfaces like limestone. In addition, the press has micro-gauges that allow for precise pressure when printing.
WCA also was pleased to welcome Ricki Denes to the team this year. She is a recent graduate from Ashland University, receiving her Bachelor of Fine Arts and Art Education in 2022 and has experience in printing.
Denes has been teaching printmaking classes and helping with summer camps. "The kids used the press for fabric prints and more. It is so fun to help them spin the wheel and create their own pieces of artwork," Denes said.
Classes utilizing the new press are currently underway, but a grand public reveal is being planned for the Fall Festival on Oct. 7. At that time the Looney Gallery will be filled with a show titled "Other People's Prints" featuring printed artwork from 10 Ohio printmakers. Denes and Claire Bond, an intern from Baldwin Wallace, worked for months curating this exhibit.
"We are excited to host this exhibition to give the community a glimpse into the art of print," Bond said. "This gallery is designed to showcase a variety of techniques and innovations in printmaking."
During the Fall Festival, the public also can see the new press being demonstrated and can create a piece to take home. There also are plans to expand access to the printing press to the community. Artists who wish to make prints of their work will be able to buy a membership to use the press during designated hours.
In conjunction with the opening of the "Other People's Prints" exhibit in the Looney Gallery, the Gault Gallery will feature an exhibit. The annual 6-by-6-inch exhibit will bring together local artists, designers and community members of all ages to fill the gallery walls with hundreds of artworks.
Each artwork is priced at $20 with $10 benefiting the Wayne Center for the Arts and $10 going back to the artist. The exhibit also will open during the Fall Festival, but the community can get involved right away by creating 6-by-6 pieces of art to display. Details for submitting pieces can be found at www.WayneArtsCenter.org, and drop-off will begin Sept. 18.