'Peg + Cat LIVE!' provides partnership opportunities for nonprofits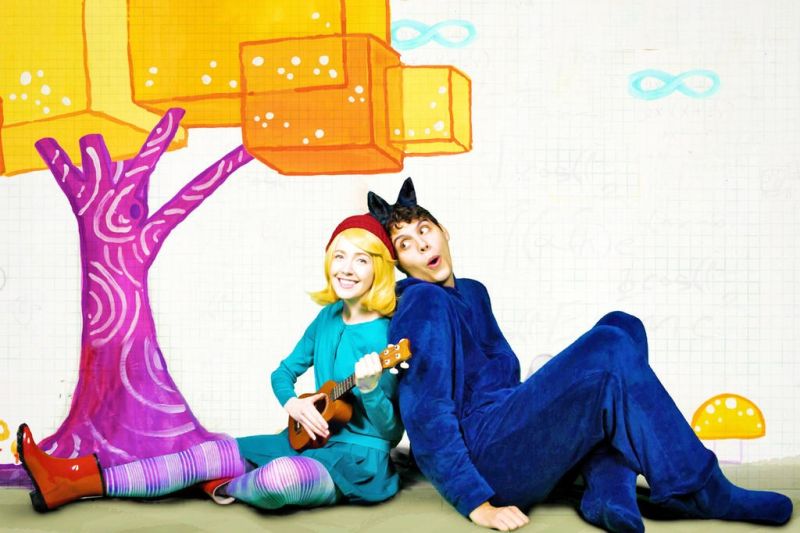 The Performing Arts Center has partnered with two local nonprofits in conjunction with the tour of "Peg + Cat LIVE!," which will perform at the Performing Arts Center on Saturday, Feb. 16 at 4:30 p.m.
Based on the Emmy-winning PBS Kids show, "PEG + CAT," this musical features comedy, songs from the show and Peg's pal Ramone. When Peg's mom asks Peg and Cat to mail some important letters, they come face to face with a big dog and a big problem.
To solve it, they'll need math: bar graphs, size comparisons, position words, fair sharing and a lot of counting. They'll also need to count on each other — and the audience too — for their problem to be solved.
Interested families are encouraged to participate in the Tuscarawas County Public Library System's Take Your Child to the Library Day on Saturday, Feb. 2 at all locations (Main Library in New Philadelphia, Bolivar, Strasburg, Sugarcreek and Tuscarawas). Participants can enjoy cookies, crafts and a chance to win a family four pack of tickets to see "Peg + Cat." No registration for this program is required.
Prior to the performance on Feb. 16, STEAM Centers will have a Pop-Up Museum in the PAC lobby for families to enjoy hands-on fun before they see the show. STEAM Centers is a New Philadelphia-based nonprofit whose mission is to provide exciting, educational experiences for children and families.
STEAM strives to create interest in science, technology, engineering, art and music. In providing opportunities to explore integrated approaches to various topics, it builds strong communities, starting with the youngest members.
"We love to partner with other organizations in our community," said David Mitchell, general manager of the Performing Arts Center. "'Peg + Cat LIVE!' offers a natural connection with the Tuscarawas County Public Library System and STEAM Centers, and I encourage all families with younger children to become more familiar with both organizations. They are such wonderful assets to our community."
Tickets for "Peg + Cat LIVE!" start at $25 and are on sale now at the Performing Arts Center box office, by calling 330-308-6400 or online at www.kent.edu/tusc/pac. The box office is open Monday through Friday from 8 a.m. to 5 p.m. and Saturday from 10 a.m. to 2 p.m.
Kent State Tuscarawas is located at 330 University Drive NE in New Philadelphia.
For more information on Take Your Child to the Library Day, call 330-364-4474 or visit www.tusclibrary.org. More information on STEAM Centers can be found at www.steamcenters.org.