Percussion trio to perform African and Afro-Caribbean music concert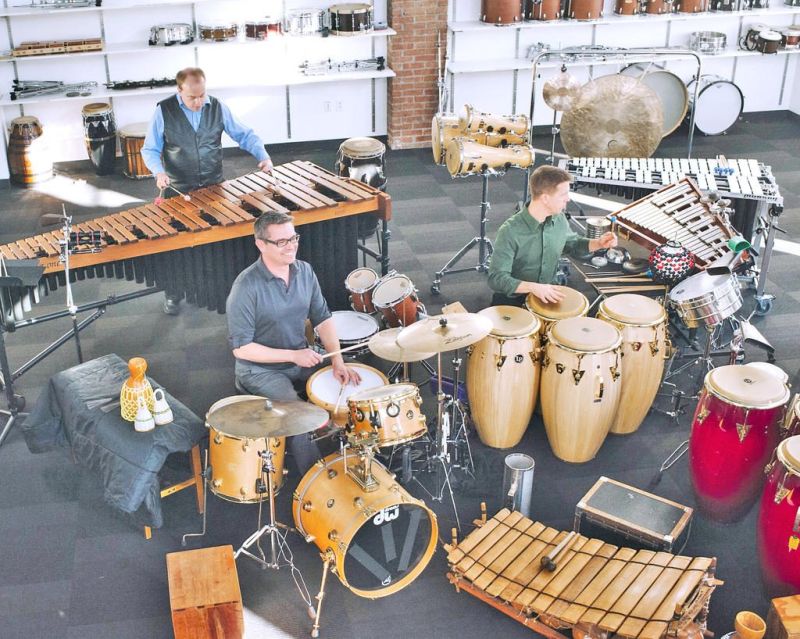 Malone University's department of music will welcome Africa à West Percussion Trio as part of the 2018-19 Faculty Artist Series on Monday, Oct. 22 at 7:30 p.m. in the Stewart Room of the Randall Campus Center on Malone's campus. It is free and open to the public.
Africa à West Percussion Trio's members include Jamie Ryan, Ryan Korb and Josh Ryan. They are dedicated to the performance of African and Afro-Caribbean styles of music in addition to Western music for percussion. Their compositions and arrangements of folkloric styles are influenced by the members' studies abroad and with master musicians in African and Afro-Cuban genres as well as their backgrounds as classical and jazz musicians.
The concept of "Africa à West" demonstrates the trio's interest in folkloric music and how African and Caribbean music has been shaped by the experiences of Africans in the Western Hemisphere.
Africa à West performs in concert halls, at jazz festivals and in world music venues. The trio is often found in universities and public schools, where it teaches classes and workshops and performs with students of all ages.
Africa à West has performed at the Percussive Arts Society International Convention, the Music Educators National Conference, WCPN, WVIZ and many other locations around the U.S. The group is an ensemble-in-residence at the Baldwin Wallace University Conservatory of Music in Berea, Ohio.
The trio has released several albums and also has recorded with world-renown percussionist Valerie Naranjo.
Learn more at www.africawesttrio.com.