'Remembering Hee Haw' comes to the PAC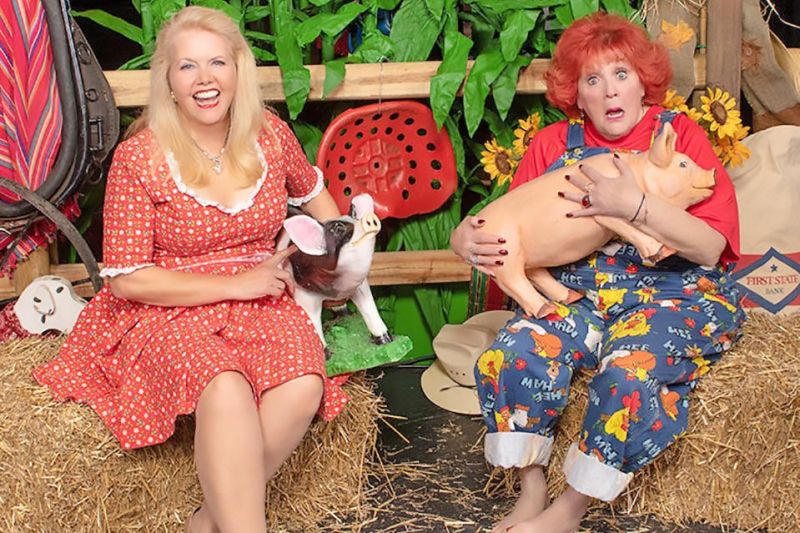 Four original cast members of "Hee Haw" will come back for the tour, "Remembering Hee Haw," which will come to the Performing Arts Center at Kent State University Tuscarawas on Sept. 25 at 7:30 p.m.
"Hee Haw" has had a lasting influence on American culture with many of its skits today being woven into the American comedic fabric.
Lulu Roman, Misty Rowe, Jana Jae and Buck Trent — all four cast members of the hit country music variety show — will bring a touch of 'Kornfield Kounty' to fans nationwide. The hit television show, which continues to air on RFD-TV in reruns, takes the viewer to their happy place in time with some rural culture, humor and country music.
"Remembering Hee Haw" will get the audience involved from the beginning to the end.
Roman served up many laughs and is remembered for being a member of the Hee Haw All-Jug Band and her sitting around on an old-fashioned sofa in the parlor being a deadpan character and commenting.
Rowe is known for her "Bedtime Stories" sketch. Rowe would deliver one of her bizarre stories, sometimes a rewritten nursery rhyme. By the sketch's end, she would deliver a humorous "moral to the story."
Jae is known for having the "Blue Fiddle" and taking the "Hee Haw" audience on a musical journey. Jae performed as part of the Buck Owens band as well as a soloist.
Tickets for "Remembering Hee Haw" start at $33 and are on sale now at the Performing Arts Center box office, by calling 330-308-6400 or online at www.kent.edu/tusc/pac. The box office is open Monday through Friday from 8 a.m. to 5 p.m. and Saturday from 10 a.m. to 2 p.m.
Kent State Tuscarawas is located at 330 University Drive NE in New Philadelphia.