Roots and Boots Tour brings 3 legends to the stage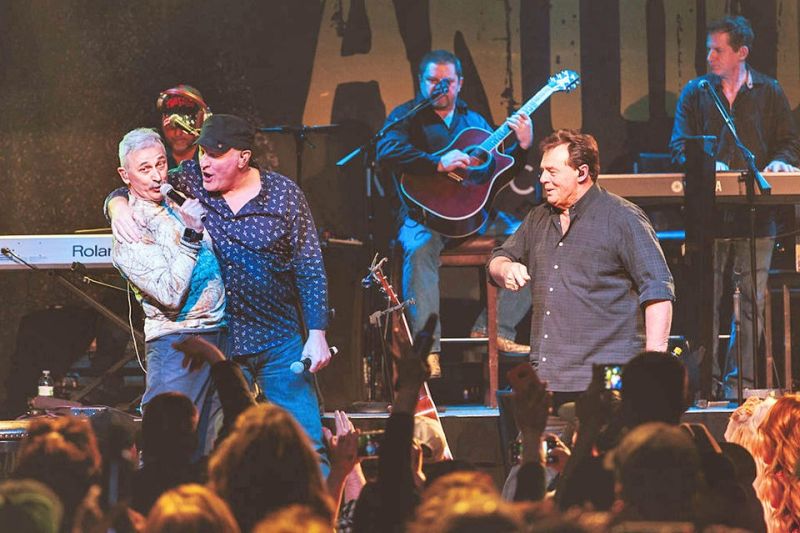 The Roots & Boots Tour will bring country music stars Aaron Tippin, Sammy Kershaw and Collin Raye to the Wayne County Fair on Monday, Sept. 9 at 8 p.m.
Tour production manager Doug Larsson said the three superstars put their heads together and felt they could create a super-band, which has since morphed into a nine-piece band behind the three artists.
The show is one continuous show that features all three as individuals and together on stage. Larsson said they have seen huge crowds at every stop and in his 33 years he has never seen anything like the buzz this tour has generated.
"These guys are the new legends of country music, and they sing every single one of their top-10 hits, and there are a lot of them between these three guys," Larsson said. "The electricity they bring to stage is incredible."
Each of the three performers made their biggest mark in the 1990s. However, the combination of their star power has brought them front and center again as they tour the nation.
"This is no sleepy legends show," Larsson said. "This is snappy and upbeat with tons of energy. These guys have a great time on stage, and with each of them singing their biggest hits, it is lights out. We realized pretty early on that we could put more rear ends in seats with three guys of this caliber together. We knew that our main demographic group was going to be grown-ups, but each night we look out there we are seeing all of these young college-age kids swinging right along and having a blast."
Tippin has crusaded for the working man and woman since his single, "You've Got to Stand for Something." Other hits include "I Wouldn't Have It Any Other Way," "There Ain't Nothin' Wrong with the Radio," That's As Close As I'll Get To Loving You," "My Blue Angel" and "Kiss This." Five of his albums are certified Gold, and a sixth CD, "Read Between the Lines," currently stands at the Platinum level.
In the course of breaking into the ranks of stardom in country music, Kershaw has made contributions to more than just the charts. His Platinum albums were propelled into the record books by hits such as "She Don't Know She's Beautiful," "I Can't Reach Her Anymore," "National Working Woman's Holiday," "Love of My Life," "Cadillac Style," "Don't Go Near the Water" and "Haunted Heart."
Raye's delivery has set country standards with hits such as "Love Me," "In This Life," "Not That Different" and "If I Were You." Always a showman, he also has blazed through such rockers as "My Kind of Girl," "That's My Story," "I Can Still Feel You" and "I Want You Bad." A 10-time Male Vocalist of the Year nominee with 24 top-10 records and 16 number-one hits, he remains a country music favorite.
Larsson said seeing these three legends of country music having a ball on stage and transferring their passion and love of music to their fans is awe-inspiring. He said because they get along and love being goofy and fun-loving on stage, as well as off of it, their tour is sensational.
"These guys ain't right on a lot of levels," Larsson said. "They just want to make sure everyone is having as much fun as they are having. It really is something special to see them performing and doing what they do best. This is a night for country music fans to experience some of the best and most beloved guys in the business."