Seasonal Trumpet actors look for summer housing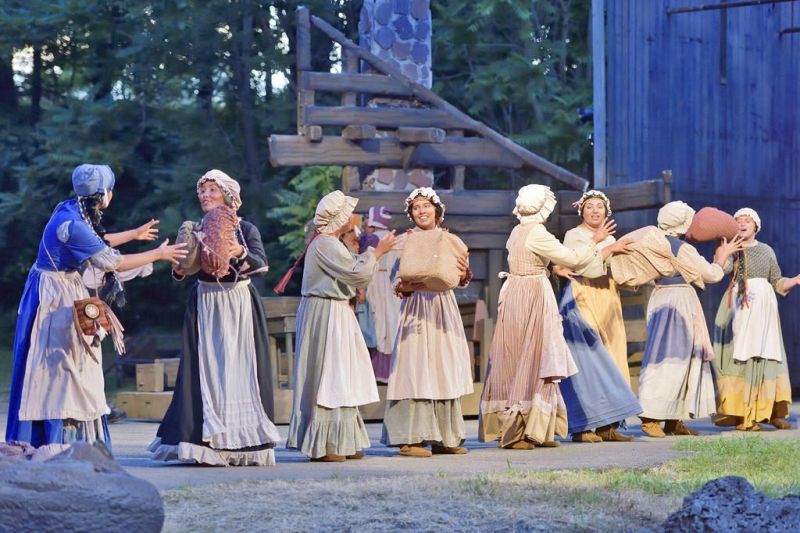 Actors from all over the country will travel to the Tuscarawas Valley this summer when "Trumpet in the Land" celebrates its 50th anniversary season.
To ensure the new arrivals are welcomed guests, "Trumpet in the Land" officials are seeking housing facilities for the 2019 cast and crew.
"While it is a challenge every year to find housing for our cast and crew, it also is a great opportunity for the people of Tuscarawas County to show these new arrivals what makes our communities special," general manager Margaret Bonamico said. "When looking back over the 49 years 'Trumpet in the Land' has been performed, some of the most special memories have been the great friendships previous cast members made as a result of where they stayed during the summers they were here."
Bonamico said housing is needed for about 30 performers and technicians. Anyone with a large house or apartment to rent from May 25 through Aug. 17 is encouraged to call the Trumpet office at 330-364-5111. Facilities need not be furnished.
"The community has always come through for us," Bonamico said, "and we look forward to once again showcasing Tuscarawas County's hospitality to our out-of-town company members and their families."
"Trumpet in the Land's" 50th anniversary season will open June 14, followed by "The Wizard of Oz," "Love Letters" and "8 Track - Sounds of the '70s."